Fidelity launches sustainable family of funds range
Sustainable Family will offer best-in-class and sustainable thematic funds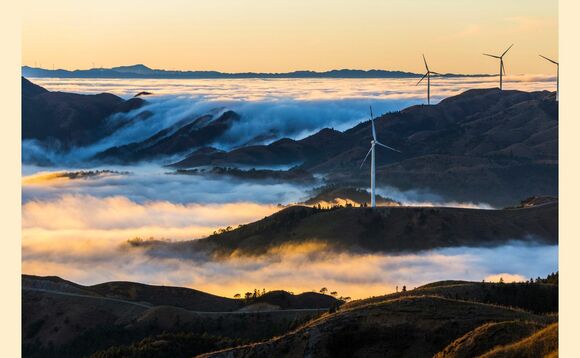 Fidelity International has announced the launch of a new range of five funds with an environmental, social and governance (ESG) framework.
The family of funds range, which Fidelity has named the Sustainable Family, will offer two investment categories - best-in-class and sustainable thematic - with the best-in-class funds actively seeking to select companies that are high ESG performers relative to peers.
Fidelity said the sustainable thematic funds "will use an investment approach that contributes to addressing sustainability challenges or creating a positive value-add to society and the environment".
Fidelity adds sustainability ratings to research capabilities
The five cross-asset products in the range will include water and waste and carbon reduction sustainable thematic strategies, as well as three best-in-class equity and fixed income funds.
The FF Sustainable Water and Waste fund has been available since November last year, while the FF Sustainable Global Equity, FF Sustainable Eurozone Equity and FF Sustainable Strategic Bond funds will be available from 30 October this year.
The FF Sustainable Reduced Carbon Bond fund will be available to investors from January 2020.
Jenn-Hui Tan, global head of stewardship and sustainable investing at Fidelity International, said: "As responsible investors, we believe that by investing in companies which operate with high standards of sustainability we can protect and enhance investment returns for our clients.
"ESG has long been integrated throughout our investment process and the Sustainable Family marks the next step in our evolving approach to sustainable investing in order to meet the growing demands of our clients around the world.
He added: "Our deep corporate access gives us the opportunity to form a forward-looking view of the factors impacting a company's ESG performance. This was recently enhanced with the launch of our proprietary sustainability ratings, which will greatly enhance our portfolio managers' decision-making process and help us to focus on delivering long-term sustainable outcomes for investors."
Fidelity's proprietary sustainability ratings were launched in June this year and divide the investment universe into 99 sub-sectors, each with industry-specific criteria against which the issuer is assessed relative to its peers, with ratings ranging from A to E.
Back to Top