Cornelian AM's Kilpatrick: Confidence will be undermined but recession fears are overstated
Risk assets 'can provide positive returns'
There will not be a recession for at least another two years but investors should not anticipate a "bonanza" 2019 either, according to Hector Kilpatrick, chief investment officer at boutique fund house Cornelian Asset Managers.
While many fear some form of correction is on its way, following the heightened volatility (see chart below) seen in the fourth quarter of 2018, Kilpatrick, who runs the Cornelian Risk Managed fund range, believes fears are overstated, particularly in the US.
"We certainly will not have a bonanza year, but markets are likely to rise by a little more than they currently are throughout 2019," he said.
"Of course, it will be tested again at some stage with geopolitics likely undermining confidence again, but we do not see a recession this year or next.
"Investors are underestimating the resilience of the consumer in the US. The labour market is strong and tight, and consumer balance sheets are looking healthy.
"With capitulation from the US Federal Reserve in the face of well-anchored inflation expectations, we think risk assets can continue to produce a positive return."
Cornelian's Millar: Peak Brexit uncertainty provides opportunities
The CIO said a more dovish Fed as well as small but meaningful progression towards an easing of monetary and fiscal policy in China reduces the risk of an immediate repeat of the volatility seen in late 2018.
He added: "What we first saw in October when equity markets fell was on the back of fears of the Fed tightening monetary policy too much and global growth slowing faster than expected.
"It was only in mid-November when the oil price broke below its trading range that credit investors took note and spreads started to widen."
"That leg down in equities began which meant 2018 was a good year for earnings growth but a bad year for stockmarkets.
"However, now interest rates are on pause and the risk of them rising inappropriately has diminished as has the risk of the US dollar continuing to strengthen in a way that could undermine other economies. That should help confidence."
Europe
Kilpatrick said the only real issue is that forecasts for global earnings growth are still too high and the eurozone continues to be in a "bad way" with negative interest rates still a factor and low confidence in the banking sector.
Commenting on potential headwinds closer to home, Kilpatrick said he does not believe a no-deal Brexit is likely.
Brexit Blog: The latest Brexit news as it happens
"People are already talking about extensions to the 29 March deadline and if push comes to shove, the UK could revoke Article 50," he said.
"That would be a bit of a nuclear option, but it could happen along with a message that we need more time to think about the next steps. There may be even be a referendum, which is the ultimate backstop to a disorderly Brexit."
"No political party wants their name on a hard Brexit. We have sterling hedged 30% of international equity exposure in each of our risk-managed funds in case sterling strengthens from here."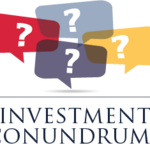 Investment Conundrums
In this new series, Investment Week speaks to senior figures at asset management and wealth firms about the big global debating points for managers and investment committees
Back to Top