Three trust picks for ESG portfolios
Which products get the green light from investors?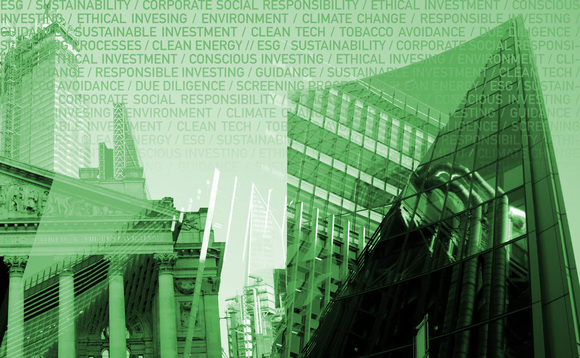 ESG investing has been a major theme among open-ended fund managers for quite some time, with both asset managers and asset allocators increasingly taking steps to minimise their carbon footprint, reduce sustainability risks and maximise the positive social impacts of their portfolios.
According to BNP Paribas's latest ESG Global Survey, which gathered the opinions of 178 asset managers running at least $1bn each, 62% of them already incorporate an ESG process into their open-ended funds, and 90% expect they will be doing so in 2021.
Meanwhile, the latest quarterly sales figures from the Investment Association showed inflows into open-ended responsible investment funds increased seven-fold to £1.3bn in Q4 2019, compared to inflows seen in Q1 the same year of £190m.
ESG Blog: Charles Stanley finds nearly half of investors plan to increase ESG exposure
But while there has been less fanfare regarding ESG in the closed-ended space, there are plenty of positive changes occurring in the investment trust world, according to The AIC's Annabel Brodie-Smith.
"Of course we hope to see more investment company launches in this area, but as things stand we are punching above our weight," she explained.
"Investment companies have pioneered investing in renewable energy infrastructure, green technologies and social housing. Investment companies' closed-ended structure makes them a natural home for these hard-to-sell assets.
"The renewable energy infrastructure investment company sector raised £2.4bn last year through IPOs and fundraising by existing companies."
ESG challenges: A manager's inside perspective
Given ESG investing in the closed-ended space has arguably fallen under the radar relative to their open-ended counterparts, Investment Week asked three investment professionals for their top ESG trust picks.
William Heathcoat Amory, head of research at Kepler Trust Intelligence
Pick: Impax Environmental Markets
Climate change and environmental considerations are increasingly a factor on people's investment radars. Impax has been plying its trade for more than 20 years now, and has a depth of experience that can be matched by very few.
The small- and mid-cap portfolio represents a selection of companies that should be able to grow earnings strongly by exploiting their niches in helping to achieve a more sustainable global economy.
When the rest of the investing world catch on to these stocks, this should hopefully accelerate investment returns when their earnings multiples expand.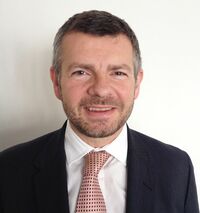 James Carthew, director at Marten & Co
Pick: Montanaro European Smaller Companies
There are obvious environmental funds, such as Bluefield Solar Income and JLEN Environmental Assets. However, I would mention Montanaro European Smaller Companies.
ESG analysis is embedded in the manager's investment process. The manager has an internal ESG committee that meets quarterly and oversees its efforts in this area. Montanaro Asset Management Limited (MAML) also has its own handbook, policies and checklists.
Investing in university spin-outs and ESG
Some sectors are excluded from portfolios on ESG grounds. MAML portfolios will not contain tobacco companies; companies manufacturing weapons, facilitating gambling or manufacturing alcohol; companies engaged in oil and coal-related exploration and production; companies involved with pornography; and those making high interest-rate loans.
Corporate governance checks include an assessment of a company's remuneration policy.
Darius McDermott, managing director at Chelsea Financial Services
Pick: Foresight Solar
There are not many ESG investment trusts at the moment - not generalist ones anyway. However, there are some very specialist trusts that fit the bill - in particular renewables.
We have owned a number in the past (JLEN Environmental Assets, Greencoat UK Wind, Renewables Infrastructure Group) but they all went to quite high premiums and we no longer hold them.
One we do still hold in our VT Chelsea Managed funds is Foresight Solar.
We like it because the managers are selective about the UK sites and the prices they pay for them, showing good governance for us as shareholders.
They also have the expertise to expand into other markets (currently Australia, and potentially Italy and Spain too).
Sustainable Funds To Watch 2020
Investment Week is building on the success of its popular Funds to Watch series in 2020 with the launch of the brand's first Sustainable Funds to Watch Conference.
The launch comes at a key point in the evolution of sustainable and ESG investing as this important area moves into the mainstream and grabs global headlines.
Click here to register for the conference on Thursday 19 March.
Back to Top