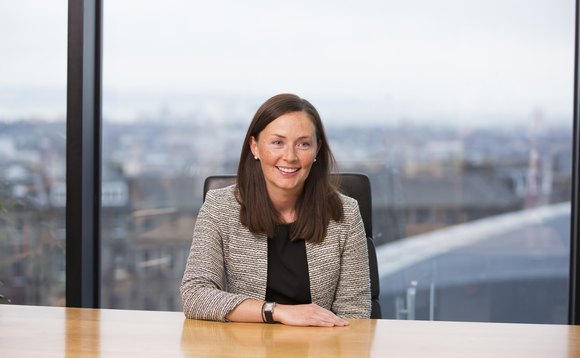 Can you give a brief overview of your strategy in terms of what you are trying to achieve for investors, your investment process and the make-up of the investment team?
At a very high level, Positive Change aims to contribute to a more sustainable world for future generations while making attractive investment returns.
What this means is a portfolio with dual objectives:
To deliver attractive long-term (5 years +) returns
To deliver a positive social change by providing a solution to a global challenge
Positive Change is an impact strategy, meaning that in addition to assessing the ESG practices of a company, we are focused on assessing the positive change generated through a companies' products and services. We invest in exceptional companies rather than screening out the worst ones and strongly believe that high quality companies that are addressing society's challenges will prosper in the long-term.
The team composition very much reflects these two equally important objectives in that the core decision makers are comprised of two different roles: Investment Managers (Kate Fox and Lee Qian), and Senior Impact Analysts (Michelle O'Keeffe and Edward Whitten).
To demonstrate progress towards our two objectives, we report annually on the impact of the products and services of every company in the portfolio, and selectively map this impact to the UN Sustainable Development Goals. We also provide an annual ESG and Engagement report which looks at Environmental issues such as carbon footprint and biodiversity, Social issues such as labour & human rights, cobalt sourcing and corporate tax, and Governance issues such as board composition and executive pay.
How have you been trying to weather the storm caused by the Covid-19 pandemic and what could be the longer-term implications for your strategy?
The Covid-19 pandemic sped up a number of structural trends that the Positive Change team had already identified such as a shift to targeted medicine (as seen with Moderna and Illumina), a shift to mobile technologies delivering essential services in a more accessible manner (e.g. MercadoLibre's mobile wallets in Latin America) and a shift to companies providing solutions to climate change. Longer-term we believe these trends will endure and that the companies driving these shifts will help provide solutions to the multiple global challenges we face, and benefit in doing so.
Can you identify a couple of key investment opportunities for your fund you are playing at the moment in the portfolio? This could be at a stock, sector or thematic level.
We are excited by the potential for energy transition: we believe that all electricity will come from clean, renewable sources as solar, wind and hydro (which in time will become cheaper than fossil fuels), and that storage of this energy e.g. electric batteries or hydrogen fuel cells, will become of increasing importance to address the intermittency challenge. Positive Change already has exposure to companies driving and benefiting from the energy transition such Orsted (off shore wind), Tesla (electric vehicles and energy storage) and Umicore (battery materials for electric vehicles), however we believe there will be further opportunities in the years ahead.
Sustainable agriculture is another area of interest as it is expected that global food production will need to increase by 25-70% to meet rising demand from our growing population. Agriculture has an enormous environmental footprint and as we have seen in the last year, the transmission of diseases that spread from animals to humans can have a hugely detrimental effect on public health. Positive Change are invested in innovative companies that can help make agriculture more sustainable while meeting growing demand such as John Deere, the leader in precision agriculture, and Beyond Meat, the plant-based meat alternative company.