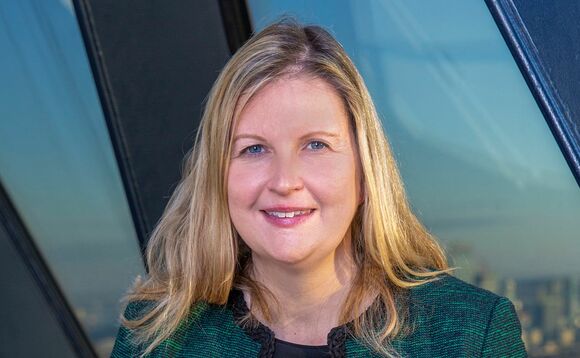 The past couple of years have undoubtedly been a time of huge transformation for sustainable and ESG investing, as the move towards the mainstream continues apace
However, my key takeaway from Incisive Media's inaugural Sustainable Investment Festival is that the industry is only just beginning to appreciate the magnitude of the changes still to come for the investment sector.
In reality, we are at the start of a decades-long journey that will create many industry-wide opportunities and challenges.
Investment industry leaders speaking at the Festival were in no doubt as to the scale of what lies ahead and how the sector must respond.
Schroders Group CEO Peter Harrison started the four-day Festival by saying the industry will have to change from "front to back" to meet the challenges ahead, as the world targets net zero by 2050.
Square Mile managing director Richard Romer-Lee highlighted a "once in a lifetime, generational shift to a world that has to be more responsible", while Ninety One fund manager Deirdre Cooper noted we are "right at the start of a seismic change in the way the world operates".
For Schroders' Harrison, this means a "rethink and a reset of everything we have done" but also provides a number of exciting opportunities for investors as vast numbers of industries are being disrupted.
According to our speakers at the Sustainable Investment Festival, the industry will now need a change of mindset to fully incorporate impact considerations into investment frameworks. Upskilling across the sector remains important, as well as developing new products to address urgent needs in rapidly-evolving parts of the market.
Measuring impact
A common theme for our speakers throughout the Festival as they discussed the evolution of sustainable investing was the importance of measuring impact, while acknowledging this may be difficult and there are limitations in certain areas.
Our speakers believe the quality and scope of data in this space will continue to develop rapidly in the near future, although qualitative assessments are still vital when making final investment decisions. They highlighted it will remain key for investors to really drill down into the data and get behind headline net zero pledges, for example, to interrogate if changes are really starting to happen.
However, although greater standardisation is the direction of travel, concerns were raised about the risk of box-ticking from companies and asset managers and the possible limitations of a one-size-fits-all approach.
Our poll of delegates on the final day of the Festival also found over half believe proprietary ESG ratings systems are paramount for asset managers, reflecting a need for groups to develop their own approaches, as well as use third-party resources.
Call to action on biodiversity
While climate-related issues and products have understandably dominated this space so far, a key theme throughout the Festival was a call to action for a much greater focus on nature-positive investments and putting economies on a sustainable footing.
While not a new area, many speakers highlighted biodiversity as the big theme investors and asset managers will be honing in on this year and beyond, including within their engagement work and product development.
Our keynote Ivo Mulder, head of the climate finance unit at the United Nations Environment Programme (UNEP), highlighted a huge discrepancy between the reliance of our financial systems on nature and the amount currently invested in nature-based solutions.
However, he noted there are "relatively few pioneers in this space" and called for steps to be taken to invest in nature preservation.
Speaking on our Impact Investing Panel, Rupert Welchman, co-manager UBAM - Positive Impact Equity, said the time is now to accelerate the focus on nature: "The fact we are creating frameworks, platforms and funds around decarbonisation means it is not so difficult to do the same for biodiversity.
"I worry about both areas that you might end up with slightly superficial solutions, so everyone needs to stay like a hawk on the investment management industry to make sure we provide the kind of products that really, genuinely create that change."
Schroders Group CEO Peter Harrison also highlighted the extent of the shift that is needed as "we are familiar with human capital, but no-one has got their head around natural capital".
"It is back to how do we influence and how do we change but, most of all, how do we measure impact?" he added.
Social impact
Meanwhile, another significant theme throughout the event was the growth of the 'S' or social element of ESG, which gained much greater prominence during the fallout from Covid-19.
According to Festival keynote Sir Ronald Cohen, the market is on the brink of a new era where the social strengths of ESG champions will help them overcome incumbents.
A change in values and new ways of calculating risk incorporating social strengths mean investment is now at an inflection point, he said.
"I believe risk, return and impact, which is our new economic model and a move away from just looking at risk and return, will actually deliver better profits and growth."
There was also a lot of interest from delegates in the session with Catherine Howarth, CEO of ShareAction, on engagement and disclosure of workforce practices. She noted: "The 'S' of ESG so often gets neglected. The climate crisis is of course critical but in fact 'S' issues are material too and matter greatly to pension savers."
Meanwhile, there were renewed calls for more active engagement on the part of asset managers to offer far greater challenge to companies on a broader range of issues, including workforce practices and diversity & inclusion, and to measure their progress.
Upskilling on ESG
Finally, our panel on the sustainability skills challenge identified a willingness to upskill on ESG across all departments at investment firms, not just within portfolio management teams.
Our delegate poll on upskilling found around 21% were taking an ESG-related qualification, 16% were using an external ESG training programme and 11% an internal programme, while 24% were upskilling in a different capacity.
I was also struck by the response to the Sustainable Investment Festival from delegates. Clearly, many are taking personal responsibility for playing their part in the shift to a more sustainable world and they are passionate about making a difference. For them, the time for action is now at individual, company and industry level.
For more on the Sustainable Investment Festival and to watch all our sessions on demand, click here.