Woodford adds FTSE 100 quartet to Income Focus fund
AIM exposure almost halved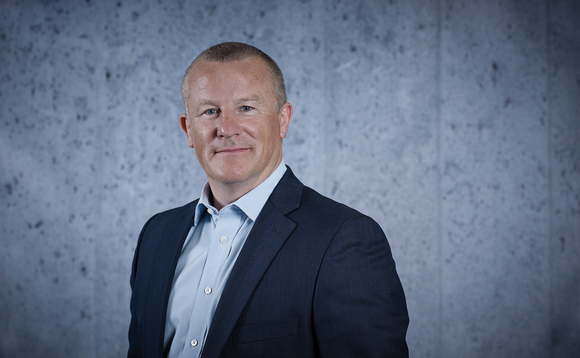 Neil Woodford initiated positions in a quartet of FTSE 100 stocks for the Woodford Income Focus fund in the six months to 31 July 2019, as he almost halved his allocation to AIM-quoted firms.
Woodford bought £22.67m worth of shares in telecoms giant BT, life insurer Legal & General and banks Lloyds and Royal Bank of Scotland (RBS), WIFF's half-year report to 31 July revealed.
BT now accounts for 3.59% of the portfolio as Woodford invested almost £13m in the beleaguered firm. A £7.3m investment in RBS makes the part-taxpayer-owned bank a 2.44% weight, with L&G and Lloyds at 1% and 0.97% respectively.
Woodford's role on WPCT remains uncertain
Meanwhile, Woodford offloaded his entire stakes in five AIM firms, taking his weighting to the junior market down to 11.02%, from 20.86% at 31 January 2019. The five that were sold include Warehouse REIT, student accommodation provider Watkin Jones, doorstep lender Morses Club, accident assistance firm Redde and kettle safety control maker Strix.
Other companies Woodford sold include brick maker Forterra, motoring association AA, insurer Phoenix and tile retailer Topps Tiles.
The portfolio continues to have a "selective bias towards profoundly undervalued companies that are exposed to the UK economy". "We understand that many investors are disappointed at the capital performance of the fund so far. We share that disappointment," Woodford IM said.
"But we remain confident that the disciplined investment approach that has served Neil Woodford and his investors well for more than 30 years is determining an investment strategy that is appropriate for the economic and market environment that confronts us."
The move comes as the under-fire manager repositions his portfolios in the wake of the liquidity crisis and subsequent gating of his Woodford Equity Income fund (WEIF).
WEIF's interim report revealed Woodford had added three FTSE 100 stocks in the six months to 30 June. BT was also bought for WEIF, and Woodford Investment Management has now invested over £60m in it since the turn of the year.
Woodford said he has been repositioning WEIF's portfolio to become more liquid, with a similar approach seemingly being taken with WIFF.
The two funds have a number of shared holdings, which Woodford noted had seen share price falls due to WEIF's suspension, creating a further headwind to WIFF's performance in the short term.
However, he added: "Recent market behaviour has had an impact on the price of some assets, but it does not have any impact on their value and, ultimately, we believe this value will be reflected in their share prices."
Since WEIF was shuttered, WIFF has almost halved in size to £255m as at 30 September 2019, FE data show. Morningstar fund flows showed £150m had been withdrawn in June alone. At its peak in November 2017, the fund had almost £750m of assets.
Woodford noted that the "temporary increase" in WIFF redemptions came primarily from the exit of investment platform Hargreaves Lansdown's multi-manager funds.
"Some portfolio activity was required to meet redemptions on 10 June, since when outflows have dropped by more than 95%," he said.
Back to Top