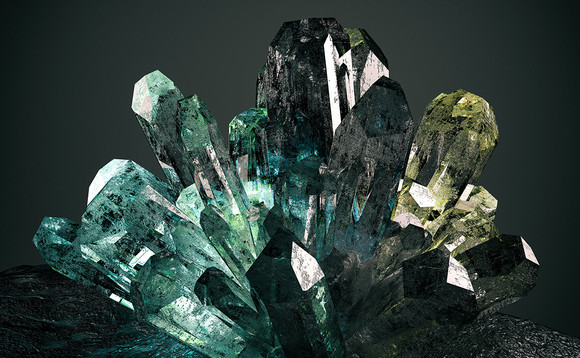 What is the key challenge when building a view of a company's sustainability?
I think the biggest challenge is information and, particularly, relating it to investment decisions. Historically there has been too little data, and now there's almost a number for everything, but does that number mean anything?
I started my career in the late 1990s when financial information was harder to come by and there weren't big data sets. Then financial data exploded. But arguably more fund managers underperform the market now than then - an explosion of data can be a hindrance if it leads you down false alleys. Indeed, in sustainable investing, the qualitative 'skilled artisan' element of the decision-making process may represent the true competitive advantage for some funds, precisely because it's much harder for computers and quants to access.
It can be difficult explaining to clients that not everything can be quantified. Carbon footprints and environmental impact are relatively susceptible to quantification, while social aspects are often much trickier: is social media a good or a bad thing?
In addition, once you've found the most relevant quantitative information, and conducted the qualitative analysis of the ESG pillars, there's still a lot of subjectivity in bringing those elements together to give you a rounded, three-dimensional picture of a company.
You assess both the ESG profile of the company's operations and the impact of its products and services on the wider world?
Yes, because both are important. However, products and services are inherently easier to get your head round - and that explains a lot about many sustainable funds launched recently.
For example, a manager can easily come up with a list of 50 stocks that look great from a products and services perspective, whether the focus is offshore wind or healthcare. By contrast, understanding in depth whether a company is doing well in terms of its behaviours and ESG practices takes a lot more work. Investors don't always recognise this when they try to distinguish between various funds and their processes.
My point is not that focusing on products and services is ineffective - it is that you may not really need a proper, differentiated sustainable investment process to do it.
A particular advantage of in-depth ESG analysis is that you may be able to find companies that are leaders in terms of their ESG profiles but that don't fit into a basic thematic construct - maybe an international cosmetics group or a high street food retailer who are making a real difference in terms of how they behave. We think it makes sense to apply a more three-dimensional approach to help us seek out market inefficiencies in how sustainability is assessed and identify less obvious investments.
Click here to read how Mike Fox's team are building a more three-dimensional approach to sustainability - and for Fox's views on our present place in the economic cycle and the implications for sustainable investing.
This post was funded by Royal London Asset Management.
For Professional Clients only, not suitable for Retail Clients. The views expressed are the contributor's own at the date of publication unless otherwise indicated, which are subject to change and are not investment advice.
INVESTMENT RISKS
Past performance is not a guide to future performance.
The value of investments and the income from them may go down as well as up and is not guaranteed. Investors may not get back the amount invested.
IMPORTANT INFORMATION
For Professional Clients only, not suitable for Retail Clients. This is a financial promotion and is not investment advice.
The views expressed are those of the author at the date of publication unless otherwise indicated, which are subject to change, and are not investment advice.
For more information on the sustainable funds range or the risks of investing, please refer to the relevant Prospectus or Key Investor Information Document (KIID), available via the relevant Fund Information page on www.rlam.co.uk.
Issued in December 2021 by Royal London Asset Management Limited, 55 Gracechurch Street, London, EC3V 0RL. Authorised and regulated by the Financial Conduct Authority, firm reference number 141665. A subsidiary of The Royal London Mutual Insurance Society Limited.