'There is more to come': What now after the FCA's latest illiquidity crackdown?
New NURS rules published yesterday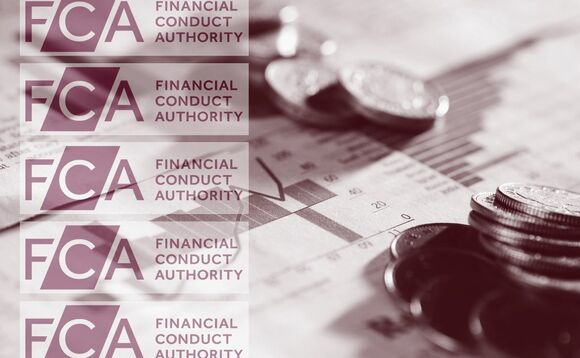 Industry experts anticipate further rules and scrutiny, as well as an unintended impact on the broader market, as a result of the Financial Conduct Authority's (FCA) latest overhaul of rules governing Non-UCITS retail schemes (NURSs) investing in inherently illiquid assets such as property.
On Monday (30 September), the FCA confirmed that as of 30 September NURSs investing in illiquid assets will be required to provide investors with clearer and "prominent" information on liquidity risks, and the circumstances in which access to their funds may be restricted.
FCA narrows focus on property fund liquidity
Managers will also be required to have liquidity risk management plans, while a new category of "funds investing in inherently illiquid assets" is also set to be formed, with funds within this category subject to additional requirements.
While CEO of the Investment Association Chris Cummings welcomed the FCA's "pragmatic and measured approach", which will "benefit investors", other prominent commentators warned of the potential for unintended consequences as a result of the new rules - which will cover every fund in the IA Direct Property sector.
Head of active portfolios at investment platform AJ Bell Ryan Hughes said the FCA's plans "to force funds to suspend dealing if there is uncertainty about the valuation of 20% or more of its assets" will mean we are "likely to see [property] funds suspend dealing more frequently and sooner than they would have done in the past".
He added that there will be a "knock-on effect" for multi-asset funds or funds of funds that invest in open-ended property funds, which "may also have to suspend dealing if the property funds temporarily shut".
Hughes explained: "We could see multi-asset funds move towards closed-ended funds, such as investment trusts, for property exposure.
"In a worst case scenario we could see them restricting their allocations to these illiquid assets to below 20%, in turn reducing the diversification of the funds for investors."
Woodford gating to broaden scope
The FCA's new rules stop short of covering UCITS funds, such as the Woodford Equity Income fund, which is heading into its fourth month of suspension due to a liquidity crisis.
However, in a statement on its new rules, the FCA said the Woodford suspension "underlines the importance of effective liquidity management in open-ended funds more generally", and said it is now "assessing how funds' redemption terms might be better aligned with the liquidity of their assets in order to minimise financial stability risks".
Hughes said the Woodford gating is also highlighted "the inherent problems with having large institutional investors in the same fund as retail investors", which is also being investigated by the FCA.
He added: "We saw this play out in the Woodford situation, with Kent County Council's withdrawal of its mandate being the final straw. As such, the FCA will look at whether different redemption conditions should apply to those institutional investors, in order to help protect retail investors."
Meanwhile, CEO of property specialist Hearthstone Investments Cedric Bucher said the FCA has shown it is considering whether it should apply the new requirements "more widely than NURSs, and also whether they should be exploring a wider range of potential remedies, both for NURSs and for other types of fund".
He added: "This will include the 'elephant in the room' - the potential for the use of notice periods and reduced dealing frequency as liquidity management tools for open-ended funds investing in illiquid or less liquid assets, particularly if these funds are offered to retail investors.
"Our conclusion - so far so good, but there is more to come."
FCA's board requirements won't curtail another Woodford
FCA's proposals 'fail to achieve' investor protections
While the majority of market commentary on the FCA's new rules has been broadly positive, chief executive of the Association of Investment Companies Ian Sayers said it will "fail to achieve" investor protection though "reliable" information on redemption rights and investment strategy.
He explained: "Disclosure of the many possible complex measures that might be applied is both inadequate and unfair."
Sayers said the recent July warnings from the Bank of England regarding the systemic risks posed by open-ended funds investing in illiquid assets should have prompted "a more urgent approach which addressed these broader risks and not simply tinkered with existing regulation and only apply these measures to some funds".
He added: "We hope that the further work being undertaken with the Bank of England will propose a more comprehensive and robust solution."
Back to Top