Aviva multi-asset funds turn 'defensive' amid tightening liquidity
Succession of worries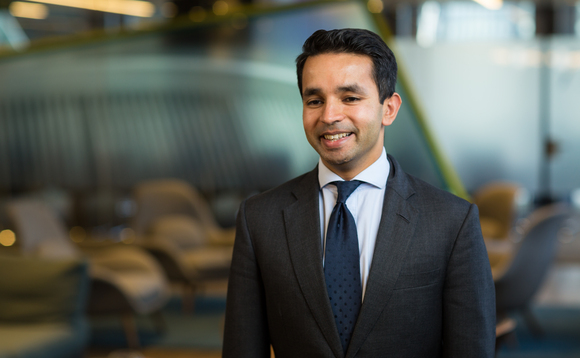 Aviva Investors' multi-asset team is taking a more "selective" approach to where it takes risk across portfolios, in the face of a "consolidation period for markets".
The portfolios had begun the year geared for a "dramatic appreciation in stockmarkets", with portfolio managers predicting a "market melt-up" where markets spike before a steep decline.
This transpired in early February which saw dramatic declines across global markets, with the US suffering its worst-trading day in two years. At the time of writing, the S&P 500 is yet to recover entirely from the more than 10% fall suffered in the first quarter of 2018.
Head of Aviva Investors' multi-asset fund range Sunil Krishnan, who is responsible for £108bn in AUM including £2.7bn within the group's UK Multi-Asset OEIC range, explained markets are no longer as "benign for risk" as they were and "even a strong market like the US has not regained the highs it reached at the beginning of 2018".
He said markets have now entered "a period of tightening liquidity, led by US policy", with the Fed "setting the price of money globally" and other central banks turning towards an exit strategy, such as the Bank of England raising rates or the European Central Bank signalling an end to its quantitative easing programme.
"We are getting more selective as liquidity tightens," Krishnan said. "We have entered a consolidation period for markets".
In addition, he added, markets face "a succession of worries of one kind or another, whether that be trade wars, which has had four or five instalments since January, other political news like the Italian elections, or specific issues in emerging markets".
As a result, 2018 has seen Aviva Investors' multi-asset team become "more selective on where we take risk", Krishnan said.
S&P 500: What are the catalysts to end the 'greatest bull market of all time'?
Regional shift
Specifically, at the start of the year, the portfolios "had some of the largest positions in emerging markets [it has] had," but "that has been pulled back to a position that is far more moderate in scale".
The portfolios have shifted generally from "more cyclical equity markets in the developed world like Europe and Japan", in favour of "more defensive ones like the US".
Krishnan explained: "Given the tendency for the US domestic economy to show more resilience than the likes of Europe, Japan and emerging markets, we now have bigger positions in the US, across a number of favoured sectors".
Back to Top