Legg Mason's Barry: We are going to see more change over the next five years than we saw in the previous 15
Head of UK sales on regulatory and tech changes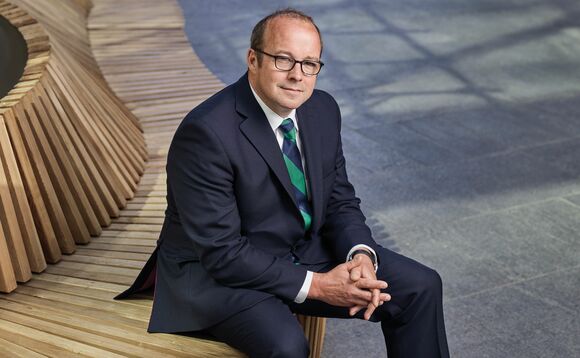 A year on from his appointment as head of UK sales at Legg Mason, Alex Barry talks to Mike Sheen about the future of the asset and wealth management sectors, as well as 'the other tales to tell' at the group.
Approaching his 20th year in the investment management industry, head of UK sales at Legg Mason Alex Barry says he is optimistic about the future of the industry, which he believes is "ripe for change".
He says: "Right now, we are at a moment of extreme inflection in the marketplace.
"We are going to see more change over the next five years than we saw in the previous 15 - both from an asset management perspective, but also a wealth management perspective as well."
Legg Mason renames global bond fund
Barry believes this change will be powered by a combination of the rise in prevalence of passive funds and new regulations, such as MiFID II, as well as technological drivers.
"We are sitting here in Shoreditch," he says, talking from Legg Mason's Bishopsgate office. "Next door is Amazon - if that does not focus your mind on the influence new technologies are having, I do not know what will."
He adds: "It is very clear technology plays are really coming into force. For example, Invesco acquired Intelliflo, Schroders are involved with Nutmeg and Investec have Click & Invest.
"There is going to be a fundamental change in the way our products are consumed and who they are consumed by in the UK.
"Existing players will continue to be strong players in the marketplace, but the strongest will be those who are able to invest and adapt accordingly."
Biggest threat: complacency
While the evolving asset management landscape will create new challenges, Barry says it will also offer the industry "unprecedented" opportunities.
Pictet AM appoints Legg Mason's Franklin as head of UK wholesale
He says the Financial Conduct Authority's (FCA) Asset Management Market Study, the final rules of which were published in April, made those opportunities clear.
"In its study, the FCA said the asset management industry plays
a 'vital role' in the UK's economy - it is quite a powerful statement," he explains.
"The role of financial advice and asset management has never been more relevant and important. It is very hard not to be extremely positive about the opportunity the UK represents."
However, he adds the coming years will represent "a lot of disruption" for the industry.
"There is a lot of disruption that is going to occur, but if you can get your strategy right and invest wisely, then there is opportunity there.
"There is a huge amount of change occurring, which is both an opportunity and a threat. The biggest risk is complacency."
Back to Top