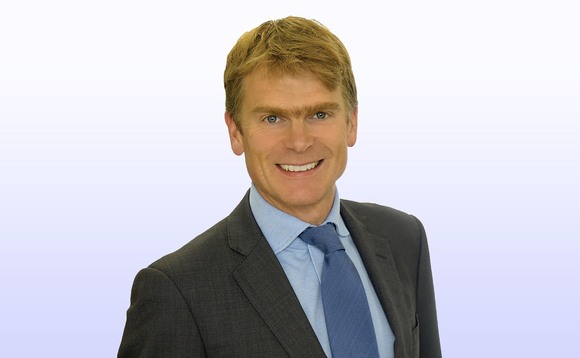 The growing pool of specialist micro-cap products and the increasing market cap size of listed UK companies has "left the playground empty" and meant small-cap investors can "spend more time on the swings", according to Tellworth Investments' Paul Marriage, who said the competitive landscape for his TM Tellworth UK Smaller Companies fund is improving.
Company co-founder Marriage, who launched the £409m fund in November 2018, said an increasing number of smaller companies funds have gravitated towards holding more mid caps in their portfolios over the last decade, while he and his co-managers John Warren and James Gerlis have "stayed in the same sweet spot".
"We do not invest in the smallest and riskiest companies because that is not our skillset. But we still get quite a lot of growth benefits, because we do not start by investing in mid caps," he said.
"We want the share price to increase by four or five times while we own that stock. So, this is good for us in some ways, because it means the playground is empty and we get to spend more time on the swings in terms of what we are trying to do."
Marriage's fund has a maximum cap size of £1.4bn in terms of the companies it is able to hold, although the median size across the portfolio stands at £265m.
AJ Bell: FTSE dividends set to have second best year ever
"If you buy companies at their earliest life stages, this is where the maximum growth lies, but it is also where there is the least amount of liquidity," he pointed out.
"To use an analogy, micro caps are like bringing up newborn babies. You need to constantly feed them and tend to them; your whole life is focused on bringing this newborn up.
"We tend to invest more in the 'toddler' stage, where they can start to sustain themselves in terms of cashflow, sales and profits. But, they still need a lot of help in terms of maximising their potential as future adults.
"We tend to hold companies between the toddler stage - the age of three, for example - until the age of 13, just before they become annoying teenagers."
An example of a newly-added holding within the 65-stock portfolio is Alliance Pharma, which has a market cap of £621m. Founded in 1996, the company - which specialises in producing scar tissue recovery treatment - first floated 15 years ago.
"I remember going to visit the company back then," Marriage said. "It is a small pharmaceutical company that manufactures a range of specialist treatments and drugs.
"It is a really good example of a well-managed business that has been through a few cycles now. Its strategy works well for the size of the business, we think it is honestly valued, and it has good pricing power."
Back to basics for Tellworth's Barnett as former Woodford protégé launches new fund
A much larger holding in the fund, which is an anomaly with a cap size of £2.6bn, is Watches of Switzerland, which the manager said is now "on its way out of the portfolio - in a good way".
"It is just a question of 'when' and, at the moment, we do not need the cash and are happy with it," he explained.
"Companies leave our portfolio because of one of what we call the 'three Bs': it could get bid for, it could get big, or it could go bust.
"The latter is rare - companies do not tend to go bust suddenly overnight."
That being said, the fund suffered "two of the worst non-bust profit warnings" it had ever experienced last month through its holdings in Essensys and Music Magpie, the latter of which Marriage likened to evoking "that slow-motion feeling you get in an impending car crash".
Having had an uneasy feeling about the stock for months and little opportunity to reduce his exposure, Marriage said he "should have played harder ball" at its IPO in April last year.
"On the way to these negatives there is usually an opportunity to get out. With both of the instances in March, we had been looking to get out but were not aggressive enough for them not to be painful," he explained.
"Warnings are sadly part of what we do, and if you do not get warnings you probably are not going to find the big winners either.
"For every three positives we will typically find two negatives and we have to accept that this is part of small-cap investing - so long as you keep yourself on the right side of the chart in terms of the number of positives versus the number of negatives."
Since its launch, TM Tellworth UK Smaller Companies has returned 41.4%, compared to its average peer and the Numis Smaller Companies Plus AIM benchmark's respective gains of 35.6% and 30.1%, according to data from FE fundinfo.