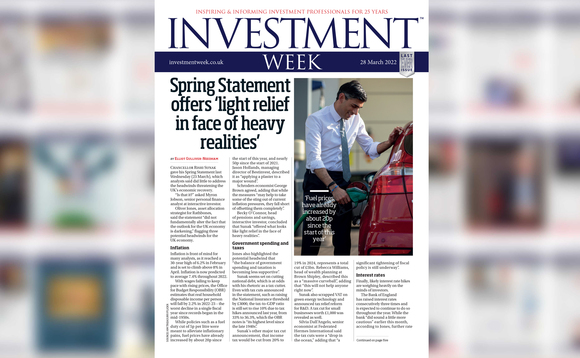 This week marks the last ever issue of Investment Week.
This very special last-ever edition of Investment Week is out now. In this edition you will find exclusive features including:
Spring Statement
Sunak's statement offers 'light relief'
Big Interview
Aviva Investors' Mark Versey talks to Investment Week
P&O Ferries
Mass sackings are an 'ESG nightmare'
Deep Dive into... frontier markets
Four experts explore the sector
We'd love to thank all of our readers who have read the magazine over the years. Needless to say you can continue to find all your favourite content here on the website!
Download the issue below: