Majedie's de Uphaugh: Focus on our long-term performance
Credible record of outperformance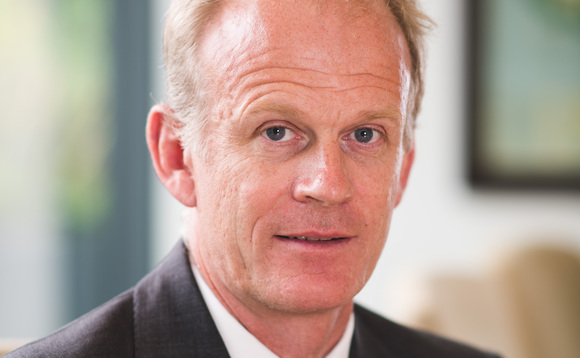 James de Uphaugh urged investors to look through Majedie Asset Management's short-term performance travails and instead focus on the firm's long-term record of generating returns, as he set out plans to turn around the "prestigious" £808m Edinburgh Investment Trust mandate the firm took on in March.
Front-footed companies
"You want to be in the companies that are poised to take share, and [are] really front-footed in terms of how they are approaching that strategic challenge. There is obviously going to be a wide gap between those and the walking wounded, the ones that are licking their wounds.
Why the UK 'could be set for particular attention' when investors return to equities
"I have tried, in conjunction with my colleagues, is to construct a portfolio that is simply groaning with companies on the front foot, ready to make hay in what I think will be a different competitive environment.
Two of those companies include electronics product distributor Electrocomponents and furniture seller Dunelm.
de Uphaugh said Electrocomponents, which owns the UK-based RS Components brand and US-based Allied Electronics tag, was "a classic example of a front-footed company" in that it is offering products to customers on "effectively a short-lead time basis for which they charge a higher gross margin because they're holding the stock".
That contrasts with competitors that have more branch-based offerings. "Because Covid has driven everyone to work from home, it has exposed the weaknesses of a number of their competition," de Uphaugh reasoned. As a result, "Electrocomponents has very significantly gained share".
Church House UK Equity Growth offers time-limited 60bps share class
"This is a business which has ambitious growth plans and is operating in a very fragmented market. The game plan is that they have the supply and warehouse space to keep and grow those customers."
Meanwhile, Dunelm, which sells curtains, duvets and other furniture items, is another that has benefited from the demise of several competitors, which have gone bankrupt due to bricks and mortar retail being "quite a tricky area".
Dunelm's advantage is that it has a "strong internet-based offering" and is in a vertical, homewares, that has thrived during the pandemic. "Now that we are spending more time at home, we are making our homes more multi-purpose," de Uphaugh said.
Dunelm has been growing its sales "pretty significantly", a trend that is likely to continue "because the competition is in a very weakened state".
"This allows Dunelm, with a secure supply base, strong reputations and omni-channel capability, to gain share."
Back to Top