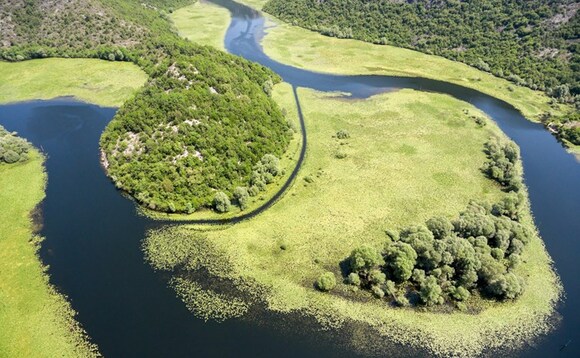 Through our engagements, we seek to encourage positive change at companies. We engage on a broad range of strategic, financial, corporate governance, environmental and social aspects in order to:
Be informed about corporate strategy, policies and programmes and increase our understanding of a company;
Ensure that companies' boards and management teams have proper oversight and management of ESG risks, and that companies' sufficiently embrace environmental and social opportunities; and
Encourage companies to adopt corporate governance best practices.
Engagement milestones overview
The figure underneath displays how the total of 90 engagements for change are split across four milestones as of the end of 2021. Per each milestone, the breakdown of environmental- (E), social- (S) and governance- (G) related engagements are shown. In total we led 38 direct engagements for change on environmental themes, 16 on social, and 35 on governance-related matters in 2021.
Figure: Milestone status 2021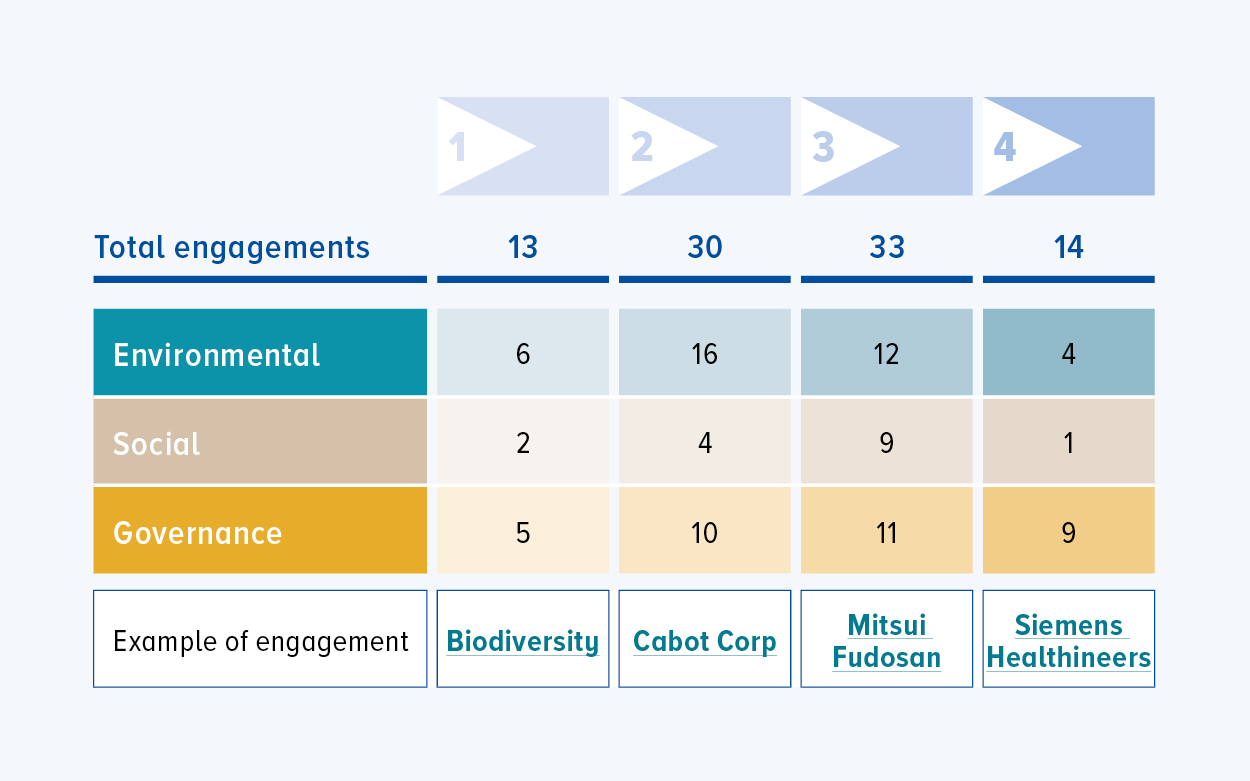 Most 'engagements for change' moved forward one or more milestones in 2021. We engaged more frequently on environmental and governance issues than on social issues. Climate change was by far the most significant topic and we expect more climate change-related engagements going forward, as the sense of urgency and importance of climate issues is rising for all stakeholders.
Overall, we saw good progress in our dialogues with more than half showing a positive direction of travel. 14 engagements have reached milestone 4 this year, which means engagements were successfully completed.
Discover more details on our engagements, milestones and our company engagement cases