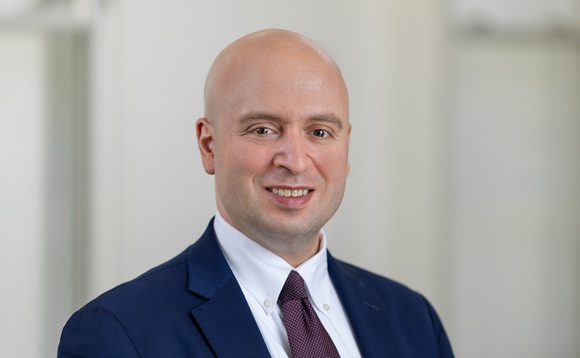 Can you give a brief overview of your strategy in terms of what you are trying to achieve for investors, your investment process and the make-up of the investment team?
At WisdomTree, we believe that we are on the cusp of the biorevolution megatrend. While a lot of this megatrend will touch human health, it's also the case that there could be impacts in agriculture, food, industrial applications and even fuels. We wanted investors to have one tool that could capture these differentiated areas of the space for decades to come. It is also the case that we are finding publicly-listed companies sooner in their life-cycles, which means that there is potential to capture new scientific developments and business models sooner—albeit at times with greater risk. The approach, specifically the WisdomTree BioRevolution UCITS ETF, is designed to track the performance of the WisdomTree BioRevolution ESG Screened Index. WisdomTree's approach to thematic or megatrend investing is rooted in working with expert-partners, in this case Dr. Jamie Metzl. In 2019, Dr. Metzl was appointed to the World Health Organization expert advisory committee on human genome editing, and he has previously served on the U.S. National Security Council, State Department, Senate Foreign Relations Committee, and as a Human Rights Officer for the United Nations in Cambodia. He is also the author of Hacking Darwin.
How are you positioning your portfolio for 2022 and what will be key issues for investors?
As we write these words, the primary issue in early 2022 regards the U.S. Federal Reserve. The world has become used to a certain degree of monetary stimulus and accommodative policy ever since the Global Financial Crisis of 2008-09. As the market readies itself for a less accommodative stance and even rising policy rates, the strong performance of earlier-stage growth companies, like those represented in the WisdomTree BioRevolution UCITS ETF, have underperformed while more established cyclical areas of the market—many times also called 'Value' stocks—have outperformed. We see those investors thinking about volatility increasing seeking investments focused on Quality. We see those investors who are thinking a lot about rising interest rates focused on value. For longer-term investors, it could be an interesting time to think about megatrends, especially those like the BioRevolution that have underperformed, since five or ten years from now this could be an interesting point of entry.
Can you identify a couple of key investment opportunities for your fund you are playing at the moment in the portfolio? This could be at a stock, sector or thematic level.
The WisdomTree BioRevolution UCITS ETF has 109 underlying constituents, and is built as a diversified exposure to this megatrend. Currently, the majority of the companies in the strategy focus on 'Human Health.' The companies, like Moderna, associated with the revolutionary mRNA vaccines are represented, and we note that although the Covid-19 pandemic woke up the world to the benefits of these techniques, it is only the beginning of their use and effectiveness. In the future, we could see more companies in the agriculture and food space. Beyond Meat is an interesting one, in the sense that we can speak to investors who in many cases have tried the product. A hamburger is very tangible and sometimes with megatrends it isn't feasible to put the actual product directly into your hands. Still, early 2022 has been a challenging environment performance-wise, so we again note that longer-term investors may see interesting points of entry.
Click here to learn more about WisdomTree
This post is funded by WisdomTree