US election plans
With the US Presidential Election almost 100 days away, e
ight investment experts tell
Investment Week
what this year's battle between Joe Biden and Donald Trump could mean for them, their businesses and the markets as a whole.
Photos: Gage Skidmore/Flickr CC BY-SA 2.0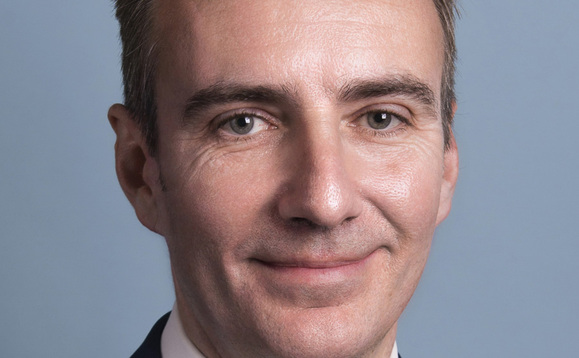 Andrew Lake, head of fixed income at Mirabaud Asset Management 
At the moment, US President Donald Trump looks like he is going to lose and while there will be some tax implications down the line if (or when) presumptive Democratic nominee Joe Biden gets in, there will not be much going on other than saving the economy. 
Foreign policy is likely to be very similar and if the Democrats win both houses, as seems likely, then Biden will have far more latitude to implement policy that will be less business friendly on the margin, but how much flexibility he will have is questionable given the state of the economy. 
Biden is the middle of the road candidate. We do not know who his running mate is yet and that may well change perceptions if he or she is from the more radical side of the party. 
1. The Democrats will probably control both Houses, but… 
2. The state of the economy will prevent much real change 
3. The first two years will be a bit of a write-off. Foreign policy is likely to see the US taking a more traditional role but the people are not that interested in boots on the ground and costly wars. 
I think the pivot to Asia Pacific will continue and the US/China rivalry will increase. 
The main thing is the US will be more multilateral and less impulsive than we have experienced in the last four years. 
So overall, for markets I do not expect much change at the margin from a Biden win. 
This outcome will also likely be better than Trump, who if he does win, will not have any real need to inhibit his actions as he will be looking to lay down his legacy rather than having another election to win.
Robert Tipp, chief investment strategist at PGIM Fixed Income
As if the virus and its toll was not enough to deal with, the political and geopolitical risk horizons are likely to continue playing a prominent market role. 
As the US elections approach, the ongoing trade war appears set to intensify, at least in terms of headline noise to rack up political points, but with presumably less of an intended economic bite considering that could overturn the economy and the markets. 
Perhaps just as important, with presumptive Democratic nominee Joe Biden extending his lead in the US polls and talking up plans for corporate tax hikes, investors may encounter concerns – whether justified or not – about a less business-friendly administration. 
However, we see the potential of higher corporate taxes in the event of a Biden victory or democratic sweep as perhaps more relevant to the equity markets as earnings and valuations may be more affected by a possible increase in corporate tax rates and/or a change in the regulatory environment.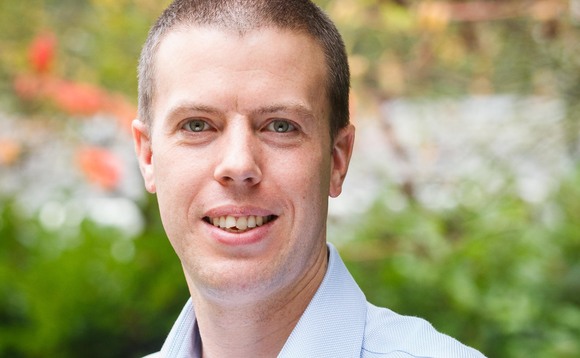 Vincent Ropers, co-manager of the Wise Multi-Asset Growth fund
In the shadow of the pandemic, President Trump's poll numbers are flagging. The market is now waking up to the possibility of a Joe Biden win. 
A Biden-led mandate would have three major impacts. The first is a rollback of most of Trump's signature corporate tax cuts, which Biden has pledged. 
Furthermore, if Democrats retake the Senate, we may see a sudden pivot from polices that have supported stock prices in recent years, such as deregulation. 
On the other hand, Biden's plan for a $2trn Green New Deal would have significant implications for the economy and the country's infrastructure. 
Whatever reservations people may have about Trump, his instinct that the market is a key metric for presidential success has been a fillip for asset prices. 
Now after months worrying about the pandemic, Wall Street is beginning to worry about a Biden outcome. 
It seems clear there will be some losers. Materially, a Biden mandate may lift the corporate statutory tax rate to 28% from 21% currently, which would hit the bottom lines of companies – and likely their stock prices. 
Health stocks may feel the impact of price control measures. 
Meanwhile, tech stocks will feel the brunt of a tax grab, as Democrats are likely to pursue more anti-trust cases against market titans, such as Amazon. 
A more positive impact is likely to be felt in the infrastructure and energy sectors if Biden is able to follow-through with his Green New Deal unveiled recently. 
Finally, one should not underestimate the comfort investors might find in a government outlining clearly-thought plans and acting decidedly, however how market-unfriendly those measures might be.
After all, uncertainty is one of the market's worst enemies and it has struggled at times with Trump's impulsive governing-by-tweet style. 
Investors need to weigh up the short-term and long-term impact of a Biden candidacy. 
Ensuring a portfolio has the right amount of diversification and protection measures can mitigate any short-term volatility if the markets do not react well to a changing of the guard.
Tom Fitzgerald, manager of the EdenTree Amity International fund
History suggests in the absence of a recession, Presidential elections in the US strongly favour the incumbent. 
Out of only five incumbent presidents losing re-election, three of these were during a recession. 2020 is also set to be a recession year, and based on recent poling data, Biden appears well positioned to become the 46th President of the US. 
Public sentiment has changed materially over the past few months with approval ratings for Trump dropping significantly. Odds makers currently give 
presumptive Democratic nominee
Biden an about 58% chance of winning the election. 
However, at this stage, market participants should be cautious about drawing a firm conclusion on the election. Covid-19 outbreaks could significantly affect voter turnout, particularly in states that do not have easily accessible vote-by-mail policies. 
While it is difficult to determine the probable outcomes at this stage, the impact that any president can have on the economy and market depends on their ability to enact legislation. 
To be able to put in place more controversial policies, control of both the House of Representatives and the Senate is necessary. 
It is difficult to see President Trump regaining control of the House of Representatives, were he to win. 
Similarly, it is difficult to see the Senate shift to a Democrat majority. 
Therefore, a divided Congress appears the most likely outcome. While political gridlock is not a desirable scenario, it may comfort investors to know that it could act as a considerable restraint on the more radical proposals on both sides. 
Regardless of the election outcome, it seems unlikely the trade conflict with China will be fully resolved, which may prove to have a greater impact on global investment markets than the composition of Congress or the governing administration.
Katie Deal, Washington analyst at T. Rowe Price
Joe Biden will inherit an economy beleaguered by the battle against the coronavirus if he wins the election in November. 
The recession will influence his legislative priorities in both the short and long term, but the 
presumptive Democratic nominee
 has indicated he would raise an array of corporate and personal taxes to finance domestic programmes – including social security, healthcare, green energy and infrastructure projects. 
Whether tax proposals are enacted hinges heavily on the outcome of Senate elections. Democratic control will be critical in determining not only how much of Biden's legislative agenda would become law, but also the degree to which his priorities may have to shift to bring Republicans to the table. 
A tighter margin in the Senate means more controversial provisions, like the corporate minimum tax, would be more difficult to accomplish. 
The two most important factors in projecting the trajectory of Biden's legislative agenda will be the state of economic recovery and the coronavirus, especially early in 2021. 
Were the country to continue to experience widespread spikes in infections amid social distancing, the path to recovery would be even more difficult to discern. 
A higher risk of crisis would make another deficit‑funded stimulus bill more attractive, resulting in the delay of tax rate increases until the economy is on more stable footing.
Joe Amato, chief investment officer, equities at Neuberger Berman
The betting markets are increasingly for a Biden win and a clean sweep for the Democrats. 
However, it is still far too early to predict the political outcome. US presidential elections tend to tighten as we get closer to the November vote. I would expect that to happen, notwithstanding some exogenous events. 
These would include a turn for the worst or the better regarding the US economy or the health crisis. 
A turn for the better in either or both before November would certainly be helpful to the existing administration in the run-up. 
There has been a lot of debate in the last few weeks about the implications of a Biden win – for example, the high likelihood of corporate and individual tax changes and increased regulation which would potentially be negative for equity markets. 
But the mitigation for this would be the underlying improvement in the US economy or a Covid-19 vaccine thereafter.
Luc Filip, head of private banking investments at SYZ Private Banking
While the coronavirus is not going anywhere in the near term, markets are starting weigh up new risks.
Six months ago, markets priced in a Donald Trump victory, but now Joe Biden is significantly ahead. 
His programme advocates for higher tax brackets, and to raise corporate tax to 28% – but he is not promising a full socialist mandate advocated by more left democrats. 
A Biden win would adopt a more consensual approach. He is far more in the centre than either Bernie Sanders or Elizabeth Warren.
And while healthcare would be impacted but the effect will be limited, as Biden may not be able to fully implement reforms. This is already reflected in price movements. 
Democrats have been campaigning on anti-trust issues – and this may impact some of the tech titans. But for example, we would be happy to hold dismantled Alphabet shares. 
However, the reality is this kind of issue might not be on the top priority of a democrat president with more direct issues, especially with the unlimited funding provided by the Federal Reserve and the lower public concern for deficits. 
Ultimately, US elections will certainly add volatility to the market but will not change the fact the virus and stimulus will remain key drivers of the market. 
And in the long run, Biden would be more predictable for markets, but China tensions may not dissolve. 
He may be more multilateral, but putting pressure on China is more about shifting balance of trade, not stopping it – and this means flexing American muscle.
Whitney Voûte, head of investor relations on the US Solar Fund
We expect the solar industry to continue to grow regardless of November's Presidential election outcome. 
While Biden has promised to "ensure the US achieves a 100% clean energy economy and reaches net-zero emissions no later than 2050", we have seen the solar industry continue to flourish under President Trump as well despite his explicit support for fossil fuels. 
This is because solar has consistently garnered bipartisan support. Among other reasons, Democrats support solar because it reduces emissions from electricity generation. Republicans support the lower resulting electricity costs that we have seen as solar becomes more and more competitive. 
Both sides of politics are supporters of the jobs created by solar. The solar industry now employs more people than fossil fuels in the US. 
Solar also just makes sense economically. It is now the cheapest form of new build energy production in many states in the US, even without subsidies. 
Voluntary procurement, which is typically driven by cost-competitiveness, continues to be the primary driver of solar development, accounting for 54% of utility-scale solar capacity additions in 2019. 
Solar has bipartisan support, but growth is now driven largely by cost-competitiveness.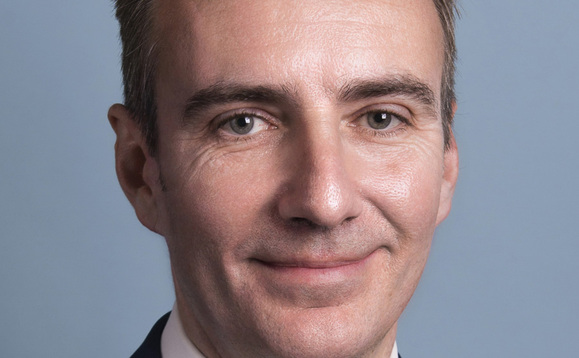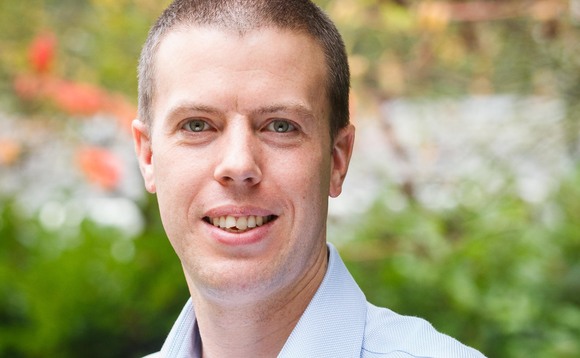 The US Presidential Election is almost 100 days away – and many commentators are predicting defeat for President Donald Trump in the hands of presumptive Democratic Party nominee Joe Biden.
The US Presidential Election is almost 100 days away - and many commentators are predicting defeat for President Donald Trump in the hands of presumptive Democratic Party nominee Joe Biden. How should...
To continue reading this article...
Join Investment week
Unlimited access to real-time news, analysis and opinion from the investment industry, including the Sustainable Hub covering fund news from the ESG space

Get ahead of regulatory and technological changes affecting fund management

Important and breaking news stories selected by the editors delivered straight to your inbox each day

Weekly members-only newsletter with exclusive opinion pieces from leading industry experts

Be the first to hear about our extensive events schedule and awards programmes
Already an Investment Week
member?