AllianzGI liquidates Market Neutral Asian Equity fund as assets shrink
'No longer capable of properly pursuing its investment strategy'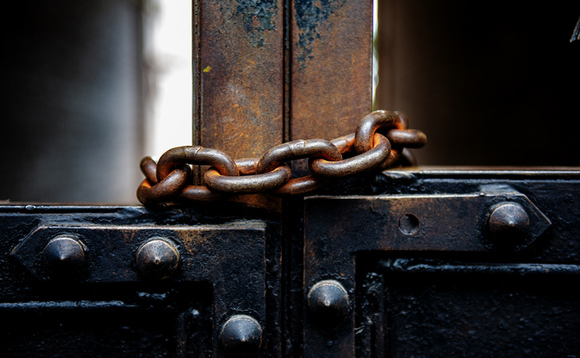 The Allianz Market Neutral Asian Equity fund has closed due to low assets under management, according to the firm, as its €6.6m AUM means it will "no longer be capable of properly pursuing its investment strategy" and "maintaining a diversified portfolio of investments".
This comes following the departure of its manager Woo Fook-Cheong in April. He was replaced by manager George Liu on 20 April.
Allianz Market Neutral Asian Equity, the dollar-denominated share class of which was launched by Fook-Cheong on 11 February 2014, aiming to provide risk-adjusted returns throughout the market cycle via long and short positions in Asia Pacific equities.
According to its factsheet, it was "participating in the performance of [AllianzGI's] Discovery Asia strategy", which it did via a derivatives structure known as a Total Return Swap.
Allianz GI brings top-performing A-shares vehicle to UK retail market
Some of the firm's largest equity positions in its long book as at the end of May 2020 - which is the date of its most recent obtainable factsheet - included the likes of China's largest retailer JD.com at 4.6%, supermarket company Chengdu Hongqi Chain at 4.2% and coating product manufacturer SKSHU Paint at 4.1%.
The only holding listed as at the end of July, which can be found on AllianzGI's website, was its then-largest position China Feihe, which accounted for 2.35% of the portfolio.
A minimum 70% of its assets where invested in bonds and equities at any one time while it was able to hold up to 10% of in cash or money market instruments.
Over one, three and five years, the fund has returned 3.9%, 16.1% and 37.8% respectively according to data from FE fundinfo, while its average peer in the FO Hedge/Structured Product - Equity sector has returned a respective 0.1% and 18.4% over three and five years, while losing 0.7% over the last 12 months.
Singapore-based Fook-Cheong spent 16 years as a portfolio manager at AllianzGI, according to his LinkedIn profile. Prior to this, he spent a year as head of Asian Pacific Chemicals at Merrill Lynch and three months as head of Asian oil and chemicals research at Societe Generale.
Back to Top