Value of 'remarkable' Tesla still underappreciated by markets, according to fund managers
Stock has tripled year-to-date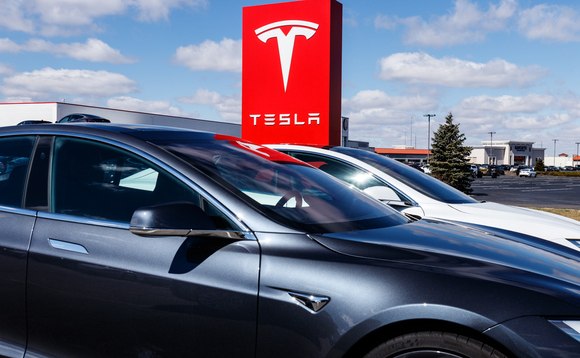 Intellectual property, superior operational progress and a number of product launches in the pipeline means Tesla's share price has only gone "some way" towards recognising the company's growth potential, according to several senior investment professionals, despite the fact it became the world's most valuable car firm earlier this month.
Anthony Ginsberg, founder and managing director of GinsGlobal Index Funds, said Tesla's business strength and share price is also being bolstered by increased government regulation against pollution-creating vehicles.
Given the company's intellectual property in areas of battery technology and autonomous driving, he said it will "take a bigger slice of the overall profits".
"The cost of lithium batteries used in electric vehicles fell 87% from 2010 to 2019, and new combinations of chemistry, design and technology mean the next generation of batteries will offer longer ranges, fewer and faster recharges, wireless recharging and increased output," he explained.
Andrei Kiselev and Malcolm McPartlin, co-managers of the Kames Global Sustainable Equity fund, agree that the major structural shift away from a carbon-centred economy will significantly benefit Tesla, and that this trend has only been accelerated by the coronavirus pandemic.
The stock is currently the fund's fifth largest holding, accounting for 3.4% of the overall portfolio.
"We have been impressed with the operational progress the company has made over the past several years, as it ramps up production and grows its model range," they said.
"We feel that Tesla is still in the early innings of penetrating its addressable markets, and it remains a long-term holding in the fund."
However, there are a number of potential headwinds on the horizon for Tesla, according to CEO and founder of GraniteShares Will Rhind.
In order to maintain its competitive advantage, he argued that it has high running costs and must spend heavily on research & development, all of which will impact its bottom line and margins. It also has a large amount of debt on its balance sheet, according to Rhind, which could adversely affect the performance of the share price.
"There is a strong case both to buy and sell Tesla," he said. "In terms of the risks of buying Tesla, the obvious ones are its high leverage along with significant R&D and capex costs. It is also facing growing competition.
"Competitor NIO has seen its share price rocket and it has secured new funding through several companies lead by China's central government. It now has a market capitalisation of $16 billion.
"Another competitor is BYD (Build Your Dreams), 24.6% of which is owned by Warren Buffet's Berkshire Hathaway."
However, Chris Ford, co-manager of the Smith & Williamson Artificial Intelligence fund, said Tesla does not have to worry about competition particularly, given it has managed to manufacture batteries at scale and with the required energy density - something that is more difficult than many retail investors piling into the stock realise.
"Its battery manufacturing is just one of its competitive advantages," he pointed out. "It is a pioneer in the automation industry, which is technically incredibly challenging and a long-term theme that is only going to become more prevalent over time.
"There is very little talk about Tesla's work on energy generation and storage outside of the vehicular market; Tesla recently received energy generation approval from UK regulators, for instance.
"There is significant optionality that sits inside Tesla over and above merely the electric vehicle space. This is just one of many factors that make it very difficult for the sell-side analysts to evaluate."
Back to Top