FCA warns asset managers: 'Act now' on LIBOR
Ceases to function at the end of 2021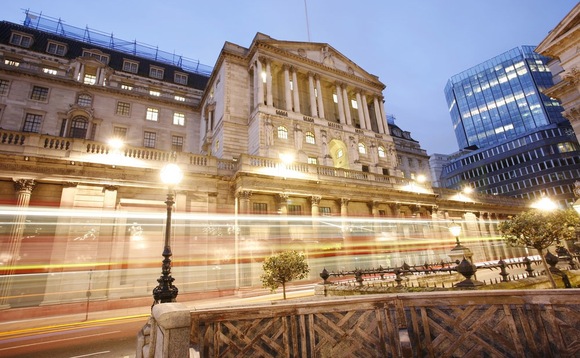 Asset management firms must "act now" and take "immediate action" to shed themselves of exposure to LIBOR-linked investments and benchmarks before the rate ceases to exist at the end of 2021, the Financial Conduct Authority (FCA) has warned.
In a 'Dear CEO' letter published this morning (27 February), the FCA's head of asset management supervision Nick Miller told firms they are responsible for taking "proactive steps" and building transition plans, ensuring that the end of LIBOR "does not lead to markets being disrupted or harm to consumers".
The London Interbank Offered Rate (LIBOR) is currently the world's most widely-used reference rate, providing a benchmark for about $350trn worth of financial products.
However, a big shake-up is looming as bank traders were found to have been manipulating LIBOR in the wake of the Global Financial Crisis, leading to around $9bn in fines, several convictions and ultimately the decision by regulators to phase out LIBOR altogether by 2021.
In July 2019, the Bank of England warned the continued reliance of global financial markets on LIBOR is a threat to financial stability and said market participants must now "accelerate" their transition preparations.
It found financial products referenced to LIBOR with a post-2021 maturity remain prevalent, while the volume of LIBOR-linked sterling derivatives stretching beyond the phase-out date grew in 2018.
Similarly, Moody's warned in May that the "window is fast closing" to take action to limit risks associated with the phase-out of LIBOR.
In September, Investment Week revealed fund managers have been slow to ditch LIBOR-linked benchmarks, with around 90% of asset managers saying they use it as a benchmark for at least one fund.
Transition away from LIBOR to alternatives such as SONIA is "market-led" in nature, and the FCA has suggested the market is being slow to change.
Miller told asset managers in the FCA's most recent warning they should "be in no doubt that they have a responsibility to facilitate and contribute to an orderly end to LIBOR".
He said: "We expect you to take proactive steps now where appropriate and not to wait for instructions from clients.
"Firms should not expect or base their transition plans on future regulatory relief or guidance or on legislative solutions."
The FCA and BoE have previously identified 2 March as an appropriate date for transition to be completed.
However, the FCA has now said the third quarter of this year is a "sensible" target for asset management firms to cease new LIBOR-linked investments and stop launching new products with benchmarks or performance fees linked to LIBOR.
Miller said: "If your firm has LIBOR exposures or dependencies, but does not have a plan in place, you must act now.
"All asset management firms should assume LIBOR will cease after December 2021. If you offer products or services that are exposed to or dependent on LIBOR, you should consider very carefully whether your products and services will meet the needs of clients and perform in the manner expected after 2021."
COO for Northern Europe at Linedata Asset Management Ed Gouldstone explained that for asset managers to prepare for the transition away from LIBOR "every contract will need to be updated", thereby "presenting an industry-wide challenge from pricing and model validation through to operations and legal".
He added: "The standards that these models and contracts will follow remain unclear, and even now some new derivative contracts are being issued referencing LIBOR.
"Without clear deadlines and regulatory direction, the industry risks further fragmentation, reconciliation breaks and increased workload for back-offices."
Back to Top