Sunak to replace Javid as Chancellor
Ahead of 11 March budget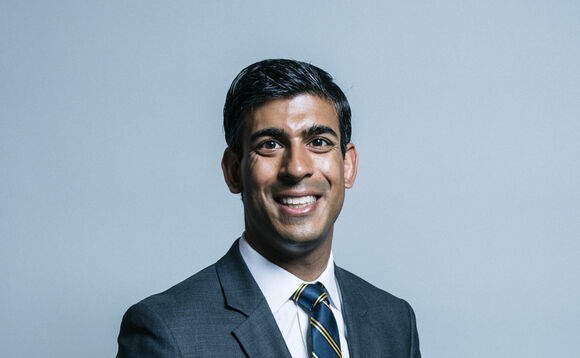 Rishi Sunak will become Chancellor of the Exchequer, Downing Street has confirmed, following Sajid Javid's shock resignation just under a month before he was expected to deliver the first Budget of this parliament.
The BBC's political editor Laura Kuenssberg reported on Thursday afternoon (13 February) amid a high-drama cabinet reshuffle that Javid is understood to have been asked to remove all of his special advisers, but he refused.
Chief Secretary to the Treasury Rishi Sunak, 39, was confirmed as Javid's replacement shortly after the announcement. Sunak previously worked as an analyst for Goldman Sachs and has been partner at hedge fund management firms The Children's Investment Fund and Theleme Partners.
Sunak had held his role of Chief Secretary to the Treasury since July 2019, having served as parliamentary under-secretary for housing, communities and local government previously.
Adam Seagrave, head of global sales trading at Saxo Markets, noted sterling initially fell on the news, before rallying to a new high. "This is presumably the market interpreting the announcement as [Prime Minister Boris Johnson] wanting advisors who are more willing to back aggressive fiscal stimulus," he said.
Paul Dales, chief UK economist at Capital Economics, noted Sunak's previous votes in Parliament suggested his views were "perhaps more aligned with those of the Prime Minister and his chief special adviser Dominic Cummings than Javid's".
Dales explained: "[Sunak's] voting history shows he is an ardent Brexiteer, supports reductions in corporation tax, cuts to capital gains tax and he has gone on the record as favouring infrastructure investment. So, this is either going to be a meeting of minds, or Sunak will be the Prime Minister's yes man living in Number 11."
Javid was the shortest serving chancellor for 50 years. The last chancellor to serve under seven months in the job was Conservative MP Iain Macleod, who held the position from 20 June 1970 for one month before dying in the role.
The Big Question: What would investors like to see from the Chancellor's Budget on 11 March?
Javid was expected to deliver his budget on 11 March, with a host of new spending pledges expected.
He succeeded Philip Hammond as Chancellor of the Exchequer on 24 July 2019, meaning he was in the job for just under seven months. Javid ran for leader of the Conservative party in summer 2019 following Theresa May's resignation, ultimately being beaten by Boris Johnson.
The former Deutsche Bank managing director first joined the government in 2012 as economic secretary in the Treasury. He rose through the ranks becoming home secretary in April 2018 and then chancellor in July 2019.
Back to Top