Cop27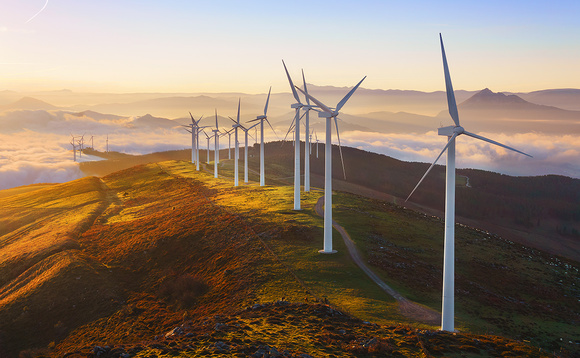 As we reach 100 days to COP27 we asked asset managers: What is the most urgent issue for the asset management industry that needs tackling at COP27?
Silvia Merler, head of ESG and policy research at Algebris Investments
"While COP26 reaffirmed the goal to limit global warming to 1.5°C, policy decisions in Glasgow fell short on delivery. COP27 will be held when the energy fallout from the Ukraine-Russia war heightens pressure on the global and European economy. Investors are looking for governments to restate their net zero and energy transition commitments, plus lay out a clear vision for how to make these compatible with energy security. The Ukraine war shows fossil fuel energy supply can become a systemic risk, when concentrated on one geographical origin and a domestic energy mix relies too heavily on fossil fuels."
Angel Agudo, VP of product and board member at Clarity AI
"COP27 must tackle how asset managers can evidence and improve the contribution they are making to addressing the climate crisis. The availability of reliable sustainability data from more than just reported sources and the capability to assess, analyse and report on it is hindering asset managers from making the speed of progress on their sustainability pledges and goals. Globally reported data is too thin and isn't always verifiable at scale. Advanced tech can not only increase reliability of reported data but also increase coverage with machine learning-powered, high-confidence estimations. Good data inputs are absolutely required for better decision making."
Eoin Murray, head of investment at Federated Hermes Limited
"First and foremost, we hope that COP27 will demonstrate that the global climate process has not stalled nor lost ambition due to various global shocks this year. Putting the geopolitical backdrop to one side, and with biodiversity discussions set to get underway in Montreal in December after a multi-year hiatus, we believe that climate integrity and a holistic view that incorporates issues around a just transition will be imperative for the climate talks in Egypt.  The asset management industry will look for further guidance on its role in capital allocation and active stewardship."
Eleanor Fraser-Smith, vice-president and head of sustainability at Victory Hill Capital Advisors 
"Asset managers must approach COP27 with an understanding on how they will be translating pledges into practical action, leading to tangible change. As Russia's invasion into Ukraine has shocked global energy markets, this has exposed gaps in many governments' energy security. 
"Investment firms should prioritise directing funds towards flexible low-carbon energy generation infrastructure, battery storage and grid digitisation, including carbon capture. To achieve net zero on an international scale, we will also need to see more emphasis on investing into developing and emerging economies to enable access to resilient and affordable clean energy.
"As mangers navigate a turbulent macroeconomic landscape, they must present clear strategies and road maps devoted to capitalising on opportunities to develop sustainable energy infrastructure and innovative technology."
Stephanie Maier, global head of sustainable and impact investment at GAM
"It is hard to overstate the changes to geopolitics and the economy that have taken place since COP26. The imperative for action on decarbonisation has become both more acute and more complicated. The IPCC reports have also shown us what in the last decade of policy measures have worked and where the gaps in action, policy and finance threaten the net zero target. At COP27, we need to see governments progress and strengthen their 2030 climate targets but also see more detail on the concrete policy measures to support the transition in a way that delivers on the Paris goal of decarbonisation alongside energy security and affordability."
Carlo Cuijpers, sustainability adviser at Dutch investment manager Van Lanschot Kempen 
"We would urge the policy-makers coming together at COP27 to address the lack of clear, insightful and comparable disclosures on climate risks. This would allow us, as the climate crisis demands, to re-allocate capital to avoid the 'losers' of this transition and enable the 'winners' – the 'winners' being parties that are adapting to become more resilient or that are driving the transition. Addressing this challenge will, in our opinion, help the COP27 participants to achieve their goal to 'accelerate global climate action, scaled-up adaptation efforts and bending capital flows'.
Erin Leonard, head of sustainability at HSBC Asset Management
"The events of 2022 have generated new challenges for the climate change mission and the need to follow through on the commitments made in Glasgow is well understood. The ambitious but high-level pledges must now be actualised with clear and detailed execution plans. But to really embed the Glasgow ambition for the long term, the COP27 conference must elevate Just Transition considerations to ensure that the positive climate change measures do not create negative impacts on vulnerable populations. This is critical for achieving long-term, sustainable commitments from governments around the world."
Jennifer Anderson, co-head of sustainable investment and ESG at Lazard Asset Management 
"We believe the focus for COP27 should shift the debate to the role of and impact on emerging markets (EM). As these nations further develop and industrialize, they will require more support from developed market (DM) economies, both financial and technological, to ensure this growth does not drive spiralling global emissions. 

"Recent demographics research from the United Nations projects the global population to reach 9.7 billion in 2050, with half the projected increase concentrated in just eight EM nations. This highlights the key role EM markets will play in tackling climate change, but also the rising societal risks for countries most exposed to climate impacts. Asset managers will need to refine their net zero approaches for EM to allow EM corporates and sovereigns the longer timeframe required to transition. This different approach may present opportunities to shift capital and drive more innovative financing structures to share risk, such as public-private partnerships."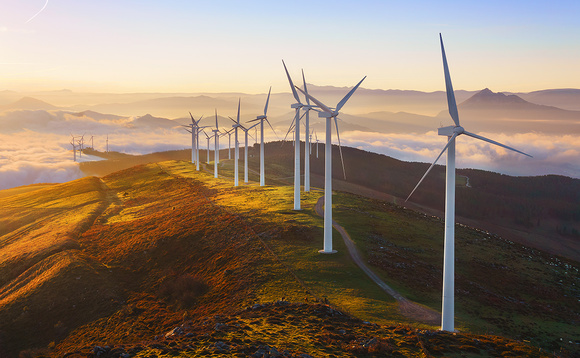 Ahead of COP27, asset managers consider the urgent issues