The Big Question: US elections and asset classes
Less than two weeks left to go until the US goes to the polls, six investment experts tell Investment Week what impact either a Trump or Biden victory could have on sectors from big tech to China equities.
Jian Shi Cortesi, Investment Director, Asian equities at GAM
China equities
The US-China rivalry is deep rooted and will persist. Both countries have similar sized economies and therefore, by definition, are competing for economic and technological leadership. 
We think a Trump victory would lead to a higher probability of a disruptive approach to China relations, while a Biden win would be less disruptive. 
However, in general, we do not expect the picture to change and believe China will increasingly focus on domestic consumption as external relations sour.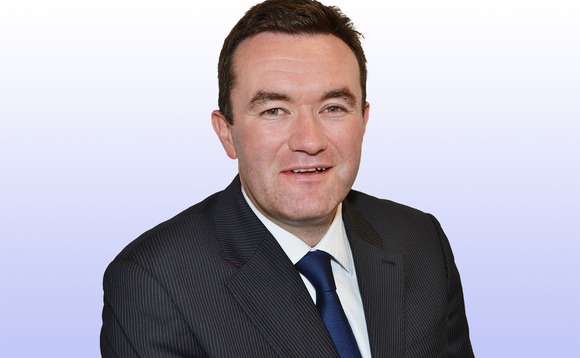 Lloyd Harris, head of fixed Income at Premier Miton Investors
Fixed income
We know there is a second fiscal stimulus coming in the US. We just don't know when. And there may even be a third depending on who wins the election. 
One thing is for sure, though: for markets the outcome is relatively clear. With additional fiscal stimulus, we will get steeper government bond curves. 
As is the standard playbook when we get steeper government bond curves we also get flatter credit curves and this is likely to be a feature of the bond markets as we head through the autumn. 
However, the Federal Reserve is likely to be vigilant to this dynamic. Financial conditions are already too tight in the US – banks are tightening their lending standards and it is highly unlikely the Fed sees higher 30-year rates as desirable, for it is this rate the US mortgage market is based off. 
So, while flattening in credit curves will persist, the steepening of government bond curves is likely to be less pronounced because the market is wary of the Fed buying long maturity government bonds. 
The longer the pandemic has us in its grip, the tighter the financial conditions and the greater chance the Fed will be forced into long-end Treasuries.
Jan Willem Berghuis, head of small caps at Kempen Capital Management
Global small caps
More than half of the companies in the global small-cap universe are listed in the US. Although the two US presidential candidates have different high level plans, it is difficult to draw firm conclusions on the direction of the stockmarket as we have seen four years ago after the election of President Trump. 
Biden as President could lead to higher taxes and more regulation, but could also lead to an increase in fiscal stimulus, more stability and an increase in international trade. 
Under Biden, clean energy stocks would probably thrive and it would be supportive for some medical stocks that benefit from his healthcare plans. 
One would assume energy and financials stocks would get support from deregulation under Trump. However, this year these sectors haven been performing poorly under the same administration. 
The overall economic situation is therefore more important for the direction of the stockmarket.
In general, we believe US small-cap companies have proven to be pretty resilient as these typically are well-managed entrepreneurial companies with strong corporate governance. 
With this in mind, it is worth noting that the US has been the region where we have been able to add most value via stock selection since the inception of our fund in 2014.
Damien Buchet, portfolio manager for total return strategies at Finisterre Capital  
Emerging markets
A Democrat victory would likely represent the best outcome for emerging markets, as a key binary uncertainty will be lifted which may open the door to a year-end rally. 
We caveat, however, that part of this rally may be happening before the election.
There will likely be no change to the US's aggressive stance towards China, but possibly a more predictable and 'play by the rules' approach. 
The US may also attempt to collaborate with the EU on this, which may lift some ambiguity in the US-EU relationship. 
Washington's approach to Russia will continue to focus on containment and further alignment with the EU, but not to the point of creating another zone of instability.
Further, we will likely see more scrutiny on fracking and shale oil and a bias towards renewables in the US This may help to stabilise the supply side of the oil market, which would help a number of emerging countries. 
Damien Buchet (continued)
Moreover, the best news for emerging markets would come from renewed risk appetite and a weaker US dollar, which would continue to send capital towards emerging markets amid low interest rates.
In a global environment marked by sub-par growth, high indebtedness, limited central bank flexibility and low yields, emerging markets can stand out as still offering higher growth and productivity prospects, a diversified source of higher yields, more policy flexibility despite weakening currencies and proximity to more 'real' stores of value (such as commodities and precious metals). 
We caution, however, that after the initial excitement around the potential US change in power and speculation regarding fiscal stimulus, global markets will quickly shift focus back to macroeconomic data and progress towards a Covid-19 vaccine. 
Looking ahead at 2021, momentum could stall again, but emerging markets would still represent a better relative value trade than developed markets for these reasons.
Ronald Temple, head of US equity at Lazard Asset Management
US equities
The economy and markets might be at the dawn of a new era. The US election could trigger a seismic shift away from excessive dependence on monetary policy toward sustained fiscal stimulus that breaks secular stagnation. 
The ducks are all in a row with large national fiscal stimulus programs across Europe, the EU Recovery Fund, and central banks committed to keeping rates near zero until inflation is sustained above 2%. 
What is missing is a massive infrastructure investment program targeting transportation, water and sewer systems and supporting the shift to renewable resources.
If current polls are correct, the US will take a left turn in 2021. The political shift will come with costs such as higher taxes on corporations and very wealthy individuals. 
However, if a 'Blue Wave' does occur, the probability of a multi-trillion-dollar infrastructure investment is also high. 
These investments could break years of low growth in productivity, wages, and GDP.
Ronald Temple (continued)
If Democrats prioritise infrastructure, companies and workers would benefit from stronger, more sustainable economic growth. 
This could raise expected growth rates meaningfully and broaden equity market leadership significantly. Faster growth could increase inflation expectations, steepen the yield curve, raise discount rates, and pressure valuation metrics. 
While the overall market could end up being unaffected on net, there would likely be a rotation of capital away from stocks dependent on growth far in the future and into companies delivering current high returns on capital that can be sustained. 
This shift from momentum and growth stocks to more attractively valued quality and value stocks could be severe.
There is no guarantee this scenario will play out, but investors should be thinking now about the pros and cons of a potential 'Blue Wave' in November. Higher taxes could be a small price to pay to end secular stagnation.
Eoin Murray, head of investment at the international business of Federated Hermes
Big tech
In early October, the House of Representatives published a 449-page anti-trust report containing some serious allegations against Big tech.
In it, the House noted the monopoly position of Google with respect (89% market share), the duopoly market for mobile phone operating systems (Apple and Google), and the duopoly hold of the Facebook group and YouTube on social networks.  
In many ways, the report was reminiscent of the anti-trust moves against Microsoft some two decades ago. That did not come to much in terms of regulatory-driven change but acted as a dampener on Microsoft's stock performance for a long period of time. 
Does it reflect a Biden agenda for what will happen in his opening term? Equally, President Trump has not been slow to recognise the burgeoning power of social media and has courted the emperor founders (albeit with mixed success). 
Collectively, FAMAG today account for almost 23% of the S&P 500 and have been a source of major support for the market as a whole, so this is a big deal.
Eoin Murray (continued)
But the Trump administration has been preparing a case against Alphabet and it is rumoured that the Justice Department under Attorney-General Willian Barr is preparing to file an anti-trust case against Google in the near term.  
The Google case could yet give Trump and Barr an election-season achievement during the final run-up on an issue that both Democrats and Republicans see as a major problem: the influence of the biggest tech companies over consumers and the possibility that their business practices have stifled new competitors and hobbled legacy industries like telecom and media.
Meanwhile, members of the House anti-trust committee have been pondering three possible responses:
  throw more resources at enforcing existing antitrust rules;
 tighten up the laws to give the enforcers more teeth; or
 design entirely new regulatory frameworks with the most powerful digital gatekeepers imaginable.
All of these would serve to bring the US closer to Europe's approach and present not insignificant risks to US big tech.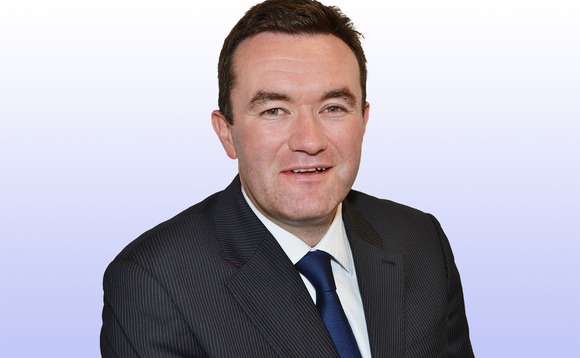 Less than two weeks left to go until the US goes to the polls, six investment experts tell Investment Week what impact either a Donald Trump or Joe Biden victory could have on sectors from big tech to China equities.
Less than two weeks left to go until the US goes to the polls, six investment experts tell Investment Week what impact either a Donald Trump or Joe Biden victory could have on sectors from big tech to...
To continue reading this article...
Join Investment week
Unlimited access to real-time news, analysis and opinion from the investment industry, including the Sustainable Hub covering fund news from the ESG space

Get ahead of regulatory and technological changes affecting fund management

Important and breaking news stories selected by the editors delivered straight to your inbox each day

Weekly members-only newsletter with exclusive opinion pieces from leading industry experts

Be the first to hear about our extensive events schedule and awards programmes
Already an Investment Week
member?