C-suite succession planning: The key considerations
What to do when preparing for a change of guard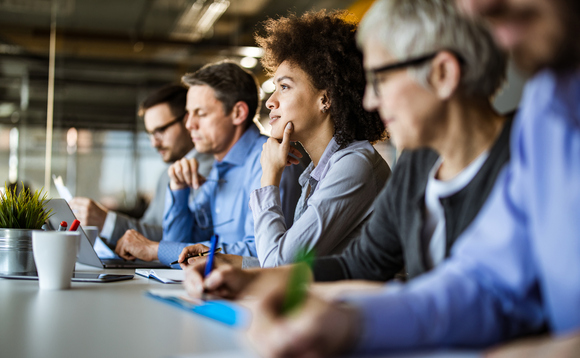 There are certain times of the year when the asset management industry seems to be on the move.
However, firms should be prepared at any time for when those in their senior investment management team depart for pastures new, leaving them with an important strategic role to fill, either internally or externally.
Portfolio managers usually have deputy managers or co-managers who work with them for years on a fund, ensuring they can hand over the reins without any, or little, change in investment process.
But finding someone who can step into a chief investment officer role, for example, might be more of a headache if there is no succession plan in place.
Lord Rothschild to step down as RIT chair in September
"The higher you go with the seniority in an organisation, the more important the roles of the board and shareholders are, not only in terms of endorsement, but also in terms of defining the future business strategy in the context of company life cycle," said Furio Pietribiasi, managing director of Mediolanum International Funds.
"The succession is easier when you have time to align the development of the individuals and the broader senior management team to be ready to face the expected future challenges and changes, and such a process has been shared and agreed among the key stakeholders."
Culture and continuity
Pietribiasi added the key to 'good' succession planning is identifying the necessary set of skills and competencies required to guarantee continuity of results.
"This should be done by considering, in particular, the soft factors, including leadership, which are as important as the technical ones to ensure that changes do not impact negatively on the team and the broader organisation," he said.
"In asset management organisations we do not have only a broader organisation culture to fit in, but usually also a team culture - particularly in portfolio management functions where people and teams tend to constantly work and interact within smaller groups."
That continuity of investment approach and oversight might well come from an internal, rather than external hire.
In October, Invesco announced its chief investment officer Nick Mustoe was standing down after ten years to be replaced by European equity fund manager Stephanie Butcher.
She will be assuming the role after a three-month transition period, during which time she praised work alongside Mustoe, who cited her "deep understanding of Invesco's investment philosophy and ambitions, as well as exceptional leadership qualities".
Alan Edwards, head of investment management at Tilney Group, said there are benefits to replacing senior staff from inside the business.
He explained: "When you recruit internally, you are able to keep a consistent view of the company's investment philosophy and the relationship with other colleagues is already established, which is a bonus.
"It also helps give other colleagues a clear career progression."
Fresh talent?
There are other examples over the years where fund managers have been promoted to more managerial positions.
Gavin Haynes, co-founder of Fairview Investing, added a successful asset management company will be more likely to appoint internally so as not to "de-stabilise the culture".
But he also pointed out that a 'good' fund manager will not necessarily adapt to being a 'good' CIO.
"They are very different roles and being a CIO is much more about formulating strategy and managing people than it is about running money," Haynes adds.
For many asset management firms though, a departure at CIO level or above is a chance to bring in talent from elsewhere in the industry.
Haynes said that in terms of the top tier of management, an external appointment is likely to be welcomed where the business is in need of a shake-up to boost the investment proposition.
Ashburton Investments recently announced the appointment of Patrice Rassou to fill its newly-created CIO role from next April.
Rassou is an external hire for the company and will join Ashburton from Sanlam Investment Managers where he was head of equities.
Tilney's Edwards said bringing in someone external as "a fresh pair of eyes" can "work wonders" for a team.
But there are risks too, of course. Dan Brocklebank, head of UK at Orbis Investments, suggested: "While external hires can bring fresh perspective, there is also a risk that their approach clashes with the firm's existing philosophy and/or other personalities."
There is also the cost to take into account, as experienced external hires can be expensive.
Allianz GI CEO Utermann to retire
"That is perfectly fine if they perform well, but can be a disaster if you overpay for talent and performance is disappointing," Brocklebank explained.
Pietribiasi said the addition of a senior manager from outside the company will have a bigger impact in a small company or team that has been stable for a number of years, than in a larger company or team that has grown over time.
So should asset management firms appoint from within, or cast their nets wider in order to find the right candidate for a senior investment management position?
"I do not think there is a rule, it depends on the medium-to-long-term strategy for the business," he said.
Brocklebank added: "In some cases there may not be a choice - some firms lack the resources to hire and nurture a large pool of future talent, while others may have an immediate need for skills that cannot be developed in-house."
Back to Top