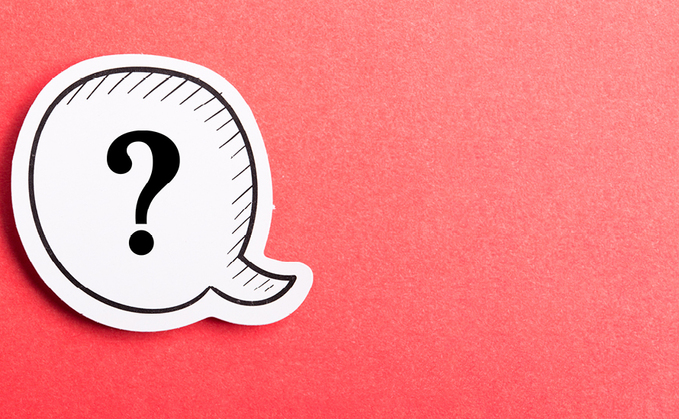 Highlights
Vanguard Global Emerging Markets Fund co-portfolio manager Caroline Cai reflects on the 18-year Vanguard-Pzena relationship.
Pzena employs a value investment strategy, which focuses on investing in companies that are undervalued relative to their peers or in historic terms.
Pzena has a repeatable and disciplined investment process which it believes can lead to strong performance over the long term.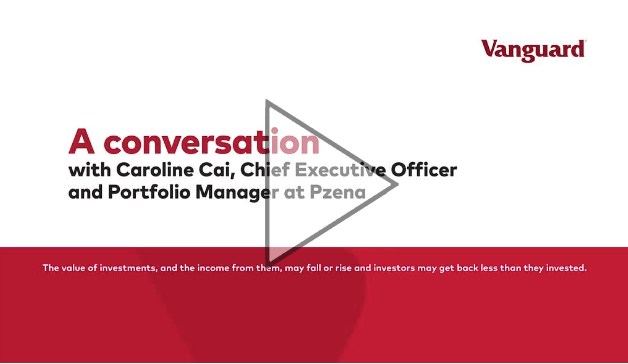 The Vanguard Global Emerging Markets Fund is an equity fund managed by three investment firms with complementary investment styles: Pzena in New York, Oaktree in Los Angeles and Baillie Gifford in Edinburgh.
Pzena employs a value investment strategy, which focuses on investing in companies that are undervalued relative to their peers or in historic terms. Oaktree takes a risk-controlled approach that places an emphasis on preventing losses, while Baillie Gifford seeks to identify companies that have above-average cash flow and earnings growth.
Caroline Cai, part of the team which manages the Pzena portion of the Vanguard Global Emerging Markets Fund, reflects on the 18-year Vanguard-Pzena relationship, her firm's active investment edge and how psychology affects value-style opportunities. This Q&A and accompanying video is the first in a three-part series.
Could you elaborate on the relationship between Vanguard and Pzena?
(CC) Our relationship with Vanguard has been critical to our success at Pzena over the years. It's been a very long and successful partnership from our perspective. One of the things that we really admire about Vanguard is its long-term and consistent focus on value to investors.
After the Global Financial Crisis, value investing had its challenges as did Pzena, with its focus on value investing. Not only did Vanguard stick with us, recognising that value stocks have a role to play in a balanced portfolio, but it has expanded its relationship with Pzena over the years.
What do you think makes a good partnership?
We think a good partnership is built on a set of aligned fundamental beliefs: a long-term perspective, a focus on excellence, collaboration, good people and robust processes. These are all the things that we see in our daily interactions with Vanguard and are the things that we believe are critical to the long-term success of any asset manager. We look forward to many more years of partnership and success with Vanguard.
What do Pzena's philosophy and process mean to the broader team?
Our analysts are focused on what makes a company profitable, not whatever the next person is willing to pay for the business. We draw from a very diverse background in terms of industry, education and geography in terms of where our team members grew up and what they've been exposed to.
On the process side, it is all about a repeatable and disciplined process as to whether value is in or out of favour, and that comes from the strong belief in this way of investing. It's really our primary area of expertise and we believe that that can lead to good performance over the long run. Providing that value exposure consistently over time is fundamentally what our clients expect from us.
How would you define Pzena's active edge?
(CC): I think of it as having three key components - a clear philosophy, good people and a robust process. Value investing has a very strong behavioral and psychological underpinning. There is strong empirical evidence that this is an anomaly that's persisted in the market over time because psychology doesn't really change investors' discomfort with uncertain situations over time.
And then it really comes back to the people because that's what we rely on: how does this business get in trouble and is this permanent or temporary? How can it fix itself? For that you need a group of people with very diverse backgrounds who want to be students of businesses as opposed to traders of stocks because it's a different time horizon and a different mentality that you bring to the table.
Vanguard low-cost active
We are one of the world's largest active managers and our heritage in active fund management dates back to the year we were founded - 1975
---
Investment risk information
The value of investments, and the income from them, may fall or rise and investors may get back less than they invested.
Some funds invest in emerging markets which can be more volatile than more established markets. As a result the value of your investment may rise or fall.
Investments in smaller companies may be more volatile than investments in well-established blue chip companies.
The Funds may use derivatives in order to reduce risk or cost and/or generate extra income or growth. The use of derivatives could increase or reduce exposure to underlying assets and result in greater fluctuations of the Fund's net asset value. A derivative is a financial contract whose value is based on the value of a financial asset (such as a share, bond, or currency) or a market index.
Some funds invest in securities which are denominated in different currencies. Movements in currency exchange rates can affect the return of investments.
For further information on risks please see the "Risk Factors" section of the prospectus.
Important information
This document is directed at professional investors and should not be distributed to, or relied upon by retail investors.
For further information on the fund's investment policies and risks, please refer to the prospectus of the UCITS and to the KIID before making any final investment decisions. The KIID for this fund is available, alongside the prospectus.
This document is designed for use by, and is directed only at persons resident in the UK.
The information contained in this document is not to be regarded as an offer to buy or sell or the solicitation of any offer to buy or sell securities in any jurisdiction where such an offer or solicitation is against the law, or to anyone to whom it is unlawful to make such an offer or solicitation, or if the person making the offer or solicitation is not qualified to do so. The information in this document is general in nature and does not constitute legal, tax, or investment advice. Potential investors are urged to consult their professional advisers on the implications of making an investment in, holding or disposing of shares and /or units of, and the receipt of distribution from any investment.
The Authorised Corporate Director for Vanguard Investments Funds ICVC is Vanguard Investments UK, Limited. Vanguard Asset Management, Limited is a distributor of Vanguard Investments Funds ICVC.
For investors in UK domiciled funds, a summary of investor rights can be obtained and is available in English.
Issued by Vanguard Asset Management Limited, which is authorised and regulated in the UK by the Financial Conduct Authority.
© 2023 Vanguard Asset Management Limited. All rights reserved.