Is Warren Buffett wrong when he said investors should avoid bonds?
Six investment experts tell Investment Week their thoughts on whether bonds are worth investing in, following Warren Buffett's recent dismissal of them.
Photo: Stuart Isett/Fortune Live Media/Flickr CC BY-NC-ND 2.0
Paola Binns, head of sterling credit at Royal London Asset Management
With corporate bonds trading at their most expensive levels, compared with government bonds, it is hard to argue they are cheap from a historical perspective. 
For example, the pricing on gilts effectively locks in a negative real rate of return if things stay static for investors over the term of the investment.  
The incremental yield investors can get on a corporate bond at least mitigates those real losses investors face when buying fixed income investments. Medium-term demand is likely to remain if rates stay at ultra-low levels. 
Investing in long dated bonds with high sensitivity to moves in interest rates could result in big losses if central banks start unwinding measures taken during the pandemic. 
A reversal of the extremely loose monetary conditions currently in place could see a rise in long term interest rates, similar to the first quarter of this year when the value of 30 year maturity gilts fell by circa 15%.
The best areas within bond markets are probably those less sensitive to moves in interest rates but offering above average yield, such as high yield bonds or subordinated debt of insurance companies and banks. 
Here, investors take more credit risk and earn more income to compensate; typically, as the bonds have short dated maturities or calls, they are less impacted by volatility in government bond markets. 
These types of more risky investments also benefit the most from the stimulus programmes from governments and central banks, which have produced favourable liquidity conditions for financially riskier debtors and reduced the risk of defaults in the near term.
Simon Lue-Fong, head of fixed income at Vontobel Asset Management
For the past three decades in bond markets, interest rates were the drivers of returns, going forward it will be spreads that drive returns. This is a fundamental shift, which requires investors to change how they make investment decisions and here, in my view, active management has an advantage over passive.
Today, money in fixed income is made in spread products. For example, corporate bonds, for an average mid-yield euro corporate bond with a five-year maturity, the rates component is -0.55% and the spread component is 1.4%. 
This means that when spreads compress, you make money and when spreads widen you lose. High-spread products, such as emerging market bonds, are most promising in the current environment.
This is because they not only provide a cushion for further interest rate declines but they also stand to benefit from reflation as growth picks up after the pandemic.
In my opinion, the bonds that have a negative real yield with a very high sensitivity to interest rates, as they do not offer real income, have no long-term capital gain, will remain volatile and are the worst hedge against inflation. 
The list is long, but the obvious ones are most of the developed economies government bonds, except for the USA, and the short-term high quality corporate credit bonds.
The exception for USA, is that it has a positive nominal rate, and it also helps to balance the risk of an equity portfolio.
Alina Eidt, portfolio manager – fixed income at Union Investment
In the first quarter of 2021, dollar-denominated emerging markets (EM) government bonds posted losses of 4.5 percent. This negative return was entirely driven by the rapid rise in US Treasury yields, while credit spreads actually came down, as the global economy started to recover from the pandemic. 
In our view, we could already have seen most of the cyclical correction in US Treasury yields. At an all-in yield of 5 percent, emerging markets dollar bonds are an attractive asset class in a world of record-low interest rates. Emerging markets bonds attract strong investor demand, and we expect this trend to continue.
In the EM space, hard currency corporate bonds are the sub asset class with the lowest volatility. In 2021, this can partly be attributed to a lower duration but also to a very stable investor base. 
These bonds are mostly held by local investors, especially in Asia. Looking at the fundamentals, EM companies are usually quite strong and have lower debt levels than their peers in the developed world. We expect default rates to remain contained.
The demand for "safe havens" like US Treasuries and core EU sovereign bonds could remain muted due to improving economic prospects and the progress of vaccination campaigns. We expect yields to rise gradually in both the euro area and the USA.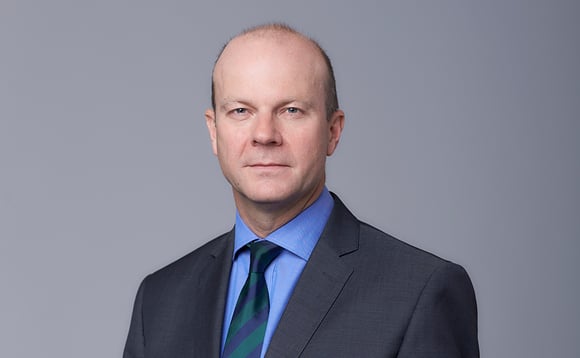 David Riley, chief strategist at BlueBay Asset Management
Some investors have disparaged fixed income as offering no value and it is not hard to understand why. Yields on 'safe' government bonds are at or near historic lows, below inflation, and some US$12 trillion of government bonds even have a negative nominal yield. 
While there is very little income in core fixed income markets and they offer the least value for long-only investors, government bonds still offer value as insurance against the equity risk in investor portfolios. 
And active investors can make money even in a rising interest rate environment by rolling down steeper yield curves, shifts in the yield curve as well as relative value across markets and currencies. 
In search of value, many investors are rotating out of government bonds into high grade and short-duration credit that offer higher yields with less return headwinds from rising interest rates and little default risk. 
For more adventurous investors seeking yield and diversification, it is emerging market local currency debt that offer the best value in fixed income.
The default risk on bonds denominated in local currency is very low and even after hedging currency risk, several local bond markets offer positive nominal and inflation-adjusted yields.
Cathy Braganza, manager of the BNY Mellon Global Short Dated High Yield Bond fund at Insight Investment
Economies are rebounding as an increasing number of people are vaccinated and lockdowns are gradually lifted. This is broadly positive for corporate cash flow generation and supportive of earnings rebounding further, which should particularly benefit those bonds that did well over 2020 and are exposed to the reopening trade.
Generally, we see value in the high yield and leveraged loan space, which tend to pay an attractive coupon and are likely to benefit from an improving credit profile as economies recover further in the second half of 2021. 
On the flipside, the price appreciation for those companies that did not perform well and were not paying a sufficient coupon, say 1% or less, might not be strong enough to make up for the lower income investors receive. Government bonds also fall into this category.
The macroeconomic environment should still worry fixed income investors, as the opportunity set might be impacted and changed depending on the macro risks. 
Thus, investors should be looking at quality companies that pay a coupon that is sufficient to protect them from the potential headwinds ahead, namely inflation and the risk of new Covid variants or a slowdown in vaccination rates.
Andrew Pease, global head of investment strategy at Russell Investments
Low government bond yields and narrow spreads for high yield and investment grade credit make value difficult to find in listed fixed income markets. 
Ten-year German Bunds yielding -0.27% are hard to be excited about. Investment grade credit in the United States at a spread below 100 basis points is unattractive. 
The cycle outlook globally is very strong as lockdowns are eased and developed economies have the potential for a period of strong growth combined with low inflation and central banks on hold. 
This outlook won't see much change in the opportunity set if it plays out. Credit spreads will remain narrow and government bond yields should be under modestly upward pressure.
The main headwinds are higher inflation and the potential for central bank tightening in the next few years. Government bond yields, however, have already largely adjusted to these expectations. 
The main sources of volatility are likely to be inflation scares on one side and Covid-19 re-emergence fears on the other. 
Private debt markets, however, offer opportunities for attractive returns. The downside is illiquidity, but this is partly offset by cash flow generation.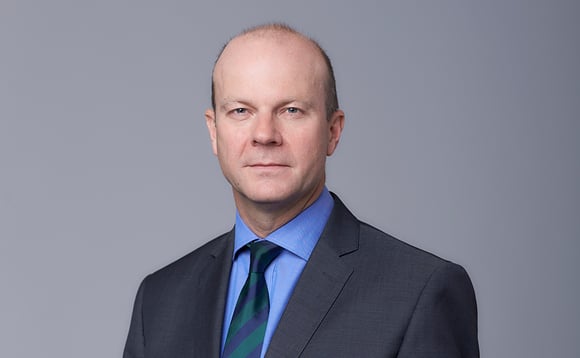 Legendary investor Warren Buffett raised a few eyebrows recently after claiming that fixed income investors face "a bleak future".
Legendary investor Warren Buffett raised a few eyebrows recently after claiming that fixed income investors face "a bleak future". In a recent letter to Berkshire Hathaway investors, the Sage of Omaha...
To continue reading this article...
Join Investment week
Unlimited access to real-time news, analysis and opinion from the investment industry, including the Sustainable Hub covering fund news from the ESG space

Get ahead of regulatory and technological changes affecting fund management

Important and breaking news stories selected by the editors delivered straight to your inbox each day

Weekly members-only newsletter with exclusive opinion pieces from leading industry experts

Be the first to hear about our extensive events schedule and awards programmes
Already an Investment Week
member?