Hunting within the UK small-cap market amid Brexit uncertainty
On the lookout for wide valuation discounts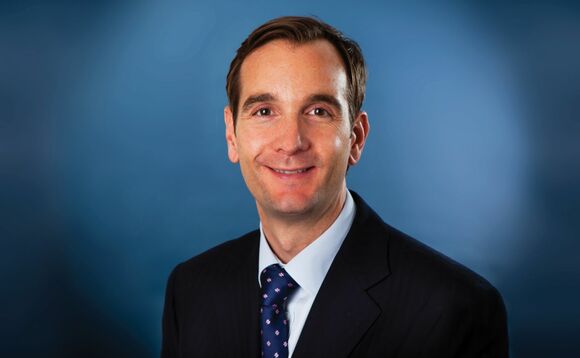 The investment community is grappling with a perfect storm of macro and political challenges.
The global economic picture is painting a negative backdrop with a synchronised growth slowdown and a return to monetary easing.
Chelverton's Horner: Investors could shun open-ended space after Woodford closure
In the UK and Europe, Brexit uncertainty continues to cause a drag while the European Central Bank (ECB) has been forced to pump more money into the stumbling European economy.
Across the pond, US manufacturing activity has fallen to its lowest level since the recession as a result of the escalating trade war.
In the case of Brexit, there has been a direct and sustained market impact with many investors shunning UK equities since the referendum.
However, economic data from the past three years shows that the fundamental backdrop has been generally supportive of the UK economy and businesses.
Unemployment is at a record low, real wages are rising, and overall companies have performed reasonably well in a challenging market environment.
The UK small-cap sector in particular has suffered given its perceived riskiness, lower liquidity and greater domestic reliance.
This period of small-cap underperformance, relative to the wider market, and capital flow exiting the space, has left UK small cap looking particularly attractive.
Overall, small caps have proven to be a resilient and dynamic asset class during this period of uncertainty.
When comparing this against the wider UK market, there are real pockets of valuation anomalies within many small-cap names at the bottom end of the market cap spectrum.
Rating discounts in the small-cap space
The FTSE Small Cap index is currently trading on a 25% to 30% valuation discount (12 months forward P/E) compared with its larger peers.
Even against the mid-cap index, the rating discount is at its widest for a decade, last reaching this point during the Global Financial Crisis.
The valuation gap can be attributed to a number of factors including Brexit, concerns over the direction of the UK economy and, of particular note at the moment, a liquidity aversion.
Investors are willing to pay a higher price for more liquid assets, hence the 10% outperformance of the FTSE 250 index over the FTSE Small Cap index this year.
History tells us that in periods when UK small-cap stocks are trading at wide valuation discounts, this is often a very attractive entry point for the prospect of longer-term outperformance.
Where mid caps lead, very often small caps follow.
Given the large investment universe at the smaller end, many stocks are under-researched and under-owned, which also results in an underappreciation of the investment case and many companies being mispriced. This offers the potential for a valuation rerating over time.
There will always be stocks that perform well in any environment and grow irrespective of how the domestic economy is performing.
This is particularly true of companies that operate in structural growth and niche markets, for example, Restore. The company is growing organically within its end market, supplemented by acquisitive growth.
While this company is 100% exposed to the UK, there is also the prospect of gaining exposure to companies that can generate attractive returns from overseas markets.
Within our own fund we estimate the portfolios' earnings exposure to the UK is 59% and 41% from overseas.
M&A flurry
Small caps can offer rich pickings for larger companies as they are often exposed to emerging trends with greater scope for growth.
Given the current valuation rating differential we are also seeing active interest from overseas trade buyers and private equity.
Furthermore, the current low cost of debt financing, continued sterling weakness and a subdued growth environment mean we have seen a significant uptick in merger and acquisition activity, and this shows no sign of abating.
For example, we have recently seen a bid approach for Entertainment One from US toymaker, Hasbro, at a 31% premium to the prevailing share price.
What is also interesting is that these approaches have been across multiple industry sectors, rather than concentrated in one area.
Are we due a re-rating anytime soon?
Historically, as investor confidence increases, the willingness to take on additional risk within the small-cap market follows suit.
This can lead to asset allocators increasing their weightings to UK small caps, which in turn can be the start of a period of rerating and outperformance.
In our view, clarity on Brexit, the upcoming general election, and to some degree, the uncertainty created by the US-China trade talks, will provide catalysts for the UK market to close the valuation gap.
Ruffer ups UK equity exposure as 'storm clouds' clear
Many of the themes that have been established over the course of 2019 look set to continue in the short term. However, we appear to be reaching a crunch point in terms of UK politics and Brexit.
Once the uncertainty lifts and clarity returns, could the recent headwinds that have clouded the sector, start to turn into tailwinds?
Richard Bullas is portfolio manager of Franklin UK Smaller Companies fund
Back to Top