Blue Whale launches UCITS mirror as flagship fund approaches third anniversary
Seeded by Peter Hargreaves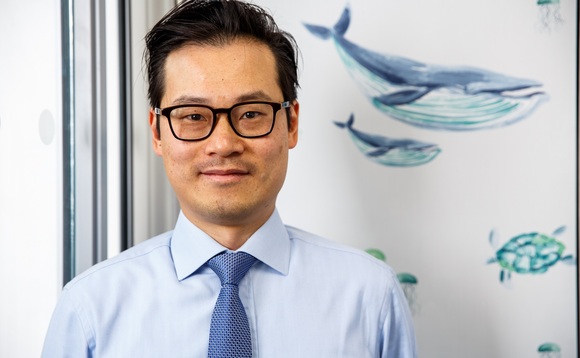 Blue Whale Capital has launched a UCITS mirror of its LF Blue Whale Growth fund with £25m seed capital from Peter Hargreaves.
The Dublin-domiciled fund will provide access to non-UK investors who have wanted to invest, as well as institutional investors that prefer a UCITS structure.
High-flying Blue Whale Growth reveals post-coronavirus tech opportunities
Hargreaves has once again provided £25m in seed capital, as he did for the original fund launch in 2017, and the fund also has support from non-UK domiciled investors who will be able to access the product during the offer period of 11 September to 25 September in one share class for an annual management charge of 1% and minimum investment of £100,000.
Speaking to Investment Week, Stephen Yiu, manager of the LF Blue Whale Growth fund, said they are hoping to reach £100m in capital by December 2021.
He added the choice to launch now was determined by demand from non-UK domiciled investors in the original UK OEIC alongside conversations from potential new investors.
Since the inception of the fund, assets under management have grown from £25m to over £500m, which began with an investor base of "100% DIY investors".
They have since come to account for less than two-thirds of the fund due to the influx of wealth managers, IFAs, family offices and fund of funds.
Peter Hargreaves: Coronavirus crisis has been 'salutary' lesson for traditional fund managers
Yiu added: "As our first milestone, we celebrate our third anniversary in a small way internally. We have a young team at Blue Whale. I am 42 years old and with the rest of the team (investment, sales, marketing, operations) in their 30s, the average age at Blue Whale is 35. Our journey has just started."
Back to Top