Jerome Powell disregards potential depression; reiterates commitment to US economy
Will address Senate Committee on Banking, Housing and Urban Affairs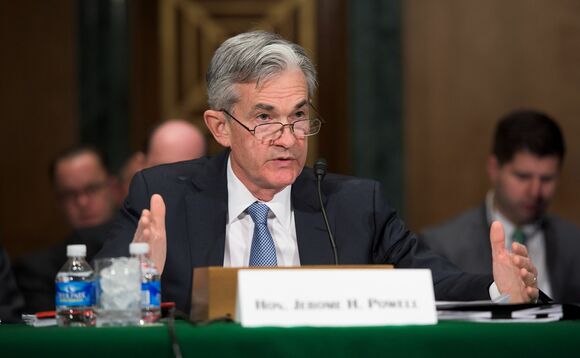 Federal Reserve chairman Jerome Powell is set to reiterate the US central bank's commitment to use its "full range of tools" to support the economy and has denied the threat of a depression.
In prepared remarks Powell will deliver to the Senate Committee on Banking, Housing and Urban Affairs, he points to the body's "mandate to promote maximum employment and stable prices for the American people, along with our responsibilities to promote stability of the financial system", while acknowledging that the actions taken are "only part of a broader public-sector response".
Bond markets' 'addiction' to low rates will 'not be left unsatisfied' for a year or more
His remarks also reassure that he will keep interest rates near zero until the economy has weathered the crisis and that the passing of the Coronavirus Aid, Relief and Economic Security (CARES) Act in March has been "critical" to allow the Fed to expand credit to help mitigate the economic damage caused by the pandemic.
In an interview with CBS, the chairman acknowledged that the economic downturn might last until late 2021 and that the economy could "easily" contract 20% to 30% during Q2, but believes the US economy could avoid a depression as the pandemic is "an outside event" from which the financial system could recover.
He sought to add further reassurances to his prepared remarks, insisting that the Fed is "not out of ammunition by a long shot" to buoy the economy.
He added that he "would never bet against the American economy or the American people" and that he is certain the US economy would recover to its pre-pandemic state.
"We have a great economy. We have highly industrious people. We have the most dynamic economy in the world. And we are the home of so much of the great technology in the world.
"So in the long run, I would say the US economy will recover. We will get back to the place we were in February; we will get to an even better place than that."
Industry Voice: Strong Fiscal Response Needed After Fed Moves on Liquidity
US markets responded positively to the airing of the interview and the announcement of the prepared remarks, with the S&P 500 closing 3.2% up, the Dow Jones ending the day 3.9% higher than it started and the Nasdaq green by 2.4%.
Back to Top