Jupiter hires Newton manager for UK Growth as Davies exits
'Real rising star'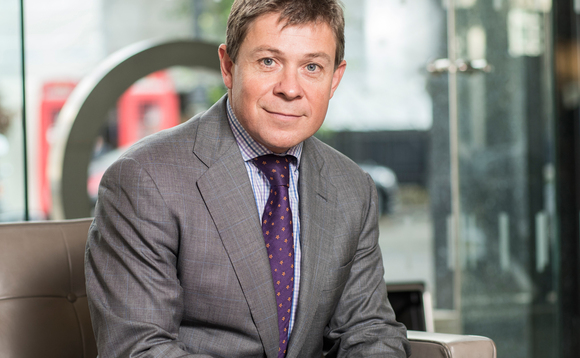 Jupiter Asset Management will replace Steve Davies as manager of its UK Growth strategy with Newton Investment Management's Christopher Smith.
Smith, who has headed the £900m Newton UK Opportunities fund since January 2018, will join Jupiter in June, taking on responsibility for the £958m Jupiter UK Growth fund at the end of the month.
Current manager Davies, who has gone through a recent period of poor performance, will leave the firm to pursue other opportunities, Jupiter said. He had recently been kicked off the management team of the Jupiter UK Growth investment trust and replaced with Merian's Richard Buxton.
Jupiter shares boosted on £390m Merian GI acquisition deal
Jupiter said James Moir, equities analyst since 2017, will continue to work on the fund, bringing "continuity for investors, enabling a smooth transition between managers".
Jupiter's CIO Stephen Pearson said Smith is "a bottom-up stock picker with a highly active, fundamentals-driven approach". "His style is clearly aligned with Jupiter's culture," Pearson added.
"At Jupiter we strongly believe in identifying and fostering future leaders and we believe Chris's proven track record in a period of considerable uncertainty for the UK economy sets him apart as a real rising star.
"While Jupiter's proposed deal with Merian Global Investors significantly strengthens our capabilities with the arrival of some established names in the UK all-cap equities space, it is important to us that we continue to nurture and develop emerging talent, ensuring we have the right people at the helm of every product in our range.
"We are confident that Chris's distinct investment style will enable the fund to focus on its growth objective while allowing a smooth transition for investors."
Wagstaff and Formica: Jupiter move was about getting back to something much more focused
Smith has worked for Newton for almost a decade, firstly as global oil and gas research analyst before becoming UK equities research analyst in 2016.
Alongside his work on the UK Opportunities fund, he had acted as alternate manager on Newton's UK Equity and UK Income funds.
The Newton UK Opportunities fund has outperformed its FTSE All-Share benchmark during Smith's tenure as manager, returning 10.6% versus 4.4%.
Jupiter UK Growth, meanwhile, has lost 5.6% over the past five years, according to FE fundinfo, compared to the All-Share's 27% rise.
Back to Top