Multi-managers flee alternative funds in Q2 2019
Cash holdings continue to grow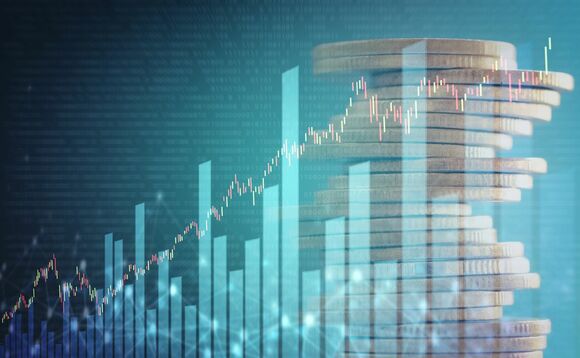 Multi-managers have slashed their allocations to alternative UCITS funds in Q2 2019, according to Harrington Cooper's Proprietary Asset Allocation Tracker, which found cash holdings continued to grow on macro fears.
In a quarter that was dominated by news of an escalating trade war between the US and China and fears of an impending global recession, multi-managers stocked up on cash and fixed income products and sold stocks and alternatives.
AIC sector revamp welcomed as alternative flows double
Harrington Cooper's research tool tracked the allocation of 32 balanced risk multi-manager funds and 15 income-focused multi-manager funds, which account for total assets of £15bn, over the course of the three months to the end of June.
The quarter saw multi-managers taking part in Harrington Cooper's survey cut their allocation to alternatives as a whole by 1.52%, driven by a cut in exposure to alternative UCITS funds by 1.75% to sit at 6.78%, which marks the lowest level for over four years.
Harry Dickinson, managing partner at Harrington Cooper, said it was unclear what has driven this trend, but said "potentially investors remain unconvinced that the funds in this sector can deliver what they promise (ie uncorrelated absolute returns)", particularly after the IA Targeted Absolute Return sector delivered disappointing results last year, with 86% of funds in the sector (100 out of 117 mandates with long-term track record) losing money for investors.
Value opportunities
Overall allocation to equities also fell by 0.48% during the quarter, but UK and European equity holdings rose by 0.17% and 0.91% respectively, after falls in these regional stockmarkets opened up opportunities in undervalued stocks for discerning investors.
Similarly, income investors increased their exposure to European equity by 0.51% and global emerging markets equity holdings rose by 0.5%. However, exposure to global equity, balanced and income mandates fell.
AIC sector revamp welcomed as alternative flows double
Shift to safety
Meanwhile, the shift to safe-haven assets continued in Q2 2019, with survey respondents increasing their average cash holdings to 7.8%, the highest level since mid-2016 following the EU referendum.
Overall allocation to fixed income also increased by 2.21% to 24.08%, with investment grade and sovereign bonds driving the majority of this increase (up 1.03% and 0.7% respectively).
Dickinson said: "Concerns regarding a chaotic Brexit, escalating trade tensions between the US and China and renewed scrutiny of fund liquidity drove investors away from equities and alternatives into the relative havens of cash and bonds."
Back to Top