Lord Rothschild to step down as RIT chair in September
Will remain as president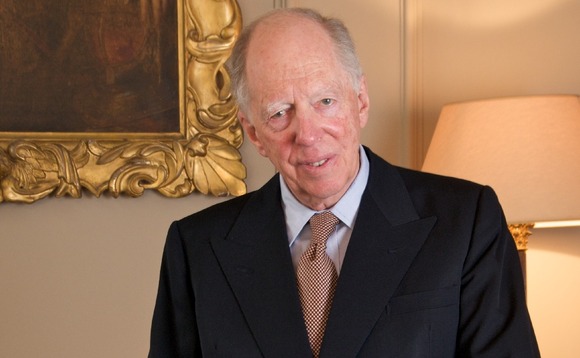 The board of RIT Capital Partners has announced long-standing chairman Lord Rothschild will step down from his role on 30 September, but will remain as president of the company.
The announcement was made today at the annual general meeting for the £3.2bn investment trust.
The board added Sir James Leigh-Pemberton, who was a director of RIT between 2004 and 2013, will become non-executive chair after Rothschild steps down in September.
This comes after several years of succession planning, after Rothschild told shareholders he would be stepping back from day-to-day activity at RIT.
Since that time, the board has established an executive committee at RIT's investment manager J. Rothschild Capital Management (JRCM) to run the day-to-day business of the company and manage the investment portfolio.
Lord Rothschild: '2018 was the most difficult and treacherous year since 2008'
It also appointed Ron Tabbouche as CIO and Francesco Goedhuis as CEO of JRCM, while strengthening the board with several new directors including Rothschild's daughter Hannah Rothschild in 2013.
Rothschild said: "RIT's succession arrangements have been progressing smoothly over several years. During this time, we strengthened the board, empowered the executive committee and deepened the team.
"Francesco Goedhuis has proven to be an exemplary CEO of the company's investment manager, JRCM, and the appointment of Sir James Leigh-Pemberton as chairman of RIT is the final piece of the plan. I am delighted to accept the coard's invitation to become president of the company and thereby maintain my ongoing and active involvement with RIT."
Rothschild also said he had "reaffirmed" his family ties with RIT with his new position and that he "could not wish for a better person to chair the company" than Leigh-Pemberton.
Lord Rothschild: The avoidance of risk could become as high a priority as the pursuit of gain
Leigh-Pemberton added: "It is a great honour to be invited by the board to serve as chairman of RIT Capital Partners. I came to know the company well during my previous service as a director and I am delighted to return.
"On behalf of everyone associated with RIT, I would like to pay tribute to Lord Rothchild's exceptional and dedicated leadership over many decades. His drive, vision and strong values have helped make RIT one of this country's most admired investment companies and seen its net assets grow from £280m at listing in 1988 to around £3bn today."
"I am delighted that we will continue to benefit from Lord Rothschild's experience and advice in his new role as president of RIT."
Back to Top