'Recessions lie ahead': Global liquidity slowing at fastest rate since 2008
Fell by $4trn since January 2018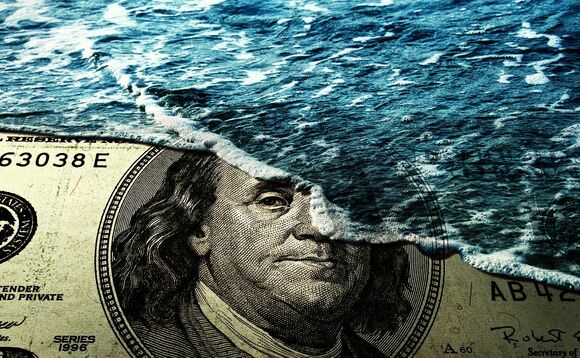 Global liquidity is slowing at its fastest rate since the Global Financial Crisis, according to global research group CrossBorder Capital, as central banks engage in a "twin-tightening" of simultaneously hiking rates and shrinking their balance sheets.
According to CrossBorder Capital, global liquidity has fallen $4trn to $124.1trn since January 2018, with around 80% of central banks running tighter monetary policies.
The firm also warned central banks have "seriously compromised" economies by over-tightening monetary policy, with its Global Liquidity Index (GLI) falling to a score of 16.0 (between 0-100).
The US has led the way with the Federal Reserve beginning the quantitative tightening process in October 2017, while the European Central Bank stopped its €2.6trn bond-buying programme at the end of last year.
The tight monetary conditions, the report said, would cause the world economy to slow over the next three to six months.
"All around is crashing. Already risk asset markets are skidding in response to tight liquidity, and economic slowdown and probable recessions lie ahead.
"The future looks especially bad for those economies, firms and institutions that have spent the last decade kicking the proverbial debt can down the road.
"Investors should start to anticipate a massive monetary easing in 2019 that tries to reverse what may inevitably prove to be a coming hard economic landing," it concluded.
Prepare for 'strange' occurrences as liquidity concerns overlooked
In this bearish environment, CrossBorder Capital cautioned against moving back into risk assets until liquidity was higher.
Instead, the report said government bonds and gold remain strong investments in the near-term, while equities would continue to fall.
"These disparities point to relatively better future opportunities in markets with low risk appetite," the report continued. "If this bear market is just of average length, then it could still persist until May.
"We remain specifically concerned about the US credit markets, where we fear that high yield spreads could almost double from here if the American economy hits recession."
Back to Top