RBC: GARS outflows set to reach £12bn in 2018
Record monthly withdrawals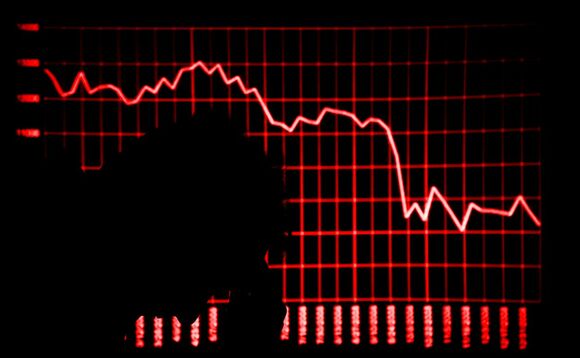 Outflows from the Standard Life Investments Global Absolute Return Strategies (GARS) fund rose 44% in one month as investors pulled £1.8bn out during September.
According to a research note from RBC, outflows during September were 44% higher than in August when GARS lost £1.2bn, marking a new record for the fund's the highest monthly outflow.
RBC estimated total redemptions for the year were £8.3bn, meaning the fund has already lost a quarter of the assets it had at the beginning of 2018, with assets under management across the range falling from £33bn at the start of the year to an estimated £23.5bn.
As a result, RBC has increased its annual outflow forecast for the strategy from £10bn to £12bn for 2018, while maintaining its forecast of £7bn in outflows next year.
SLI GARS loses largest IA fund crown to Woolnough's Optimal Income
In the note, RBC said investors were "frustrated" by the performance of GARS, which has consistently failed to beat both the sector and its own target. It aims to achieve LIBOR +5% gross of fees over a three-year rolling period.
GARS, which was launched in 2008, has lost 5.4% over three years to 15 October, according to FE, versus positive returns of 3.7% by the IA Targeted Absolute Return sector.
While RBC acknowledged it had seen a positive return of 0.3% in September, this had already been mostly wiped out by October's performance so far.
How big is too big? Selectors' view on the giant funds in the universe
RBC said: "Absolute return fund investors experienced only a fraction of the market upside when equity markets were performing well over the last few years, but held on to their investments due to the protection the funds supposedly offered if and when markets turned.
"However, as volatility has been reintroduced to financial markets this year, the performance of GARS has actually deteriorated, leaving many investors frustrated."
It also highlighted investors were concerned about the 75bps annual management charge in place on GARS and how it compared to other higher-performing funds.

"Since this period of underperformance for 'absolute return funds', institutional investors have become wary of the high fees being charged and whether they constitute value for money.
"Increasingly, investors are looking instead at fiduciary management funds, which have been set up by the major benefit consultancies. These funds have demonstrated strong track records of returns for mandates similar to GARS, and can be significantly cheaper (20-25bps lower cost)."
Rival products Aviva Investors Multi-Strategy (AIMS) Target Return and Invesco Global Targeted Returns have also suffered in terms of performance and flows, although they have seen less in the way of outflows than GARS.
Year to date, none of the three absolute return funds have seen a positive return. All have missed their three-year targets and only the Invesco fund has managed to make a positive return over three years.
Back to Top