Sanlam UK's Lovell: There are some scenarios I have never witnessed before
Life under lockdown and ESG investing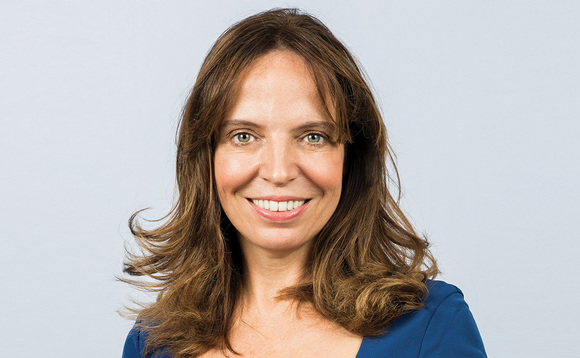 Penny Lovell, who has been CEO of private wealth at Sanlam UK since September 2017, talks to Lauren Mason about dealing with clients during lockdown, the further surge in ESG investing and what she has learned from the pandemic.
Due to the lockdown and the impact coronavirus has had on the global economy, markets have been more volatile than they have been for years. How have clients coped with this volatility?
I tend to break our groups of clients down into age ranges rather than wealth segments. The older clients are very relaxed because they have seen so much happen to stockmarkets in their lifetime.
The volatility doesn't faze them, but some do have concerns about income and that the way they receive their income has changed.
It has been nice being able to come up with solutions for them, whether it is through using financial planners, doing some cashflow forecasting, or simply understanding how much income they really need to achieve their financial goals and putting their minds at ease.
Some of the younger clients have needed more coaching and reassurance.
Our portfolios have performed very well, which helps. We have a meeting with the whole of the investment team each morning - including all of the portfolio managers - and we discuss what has happened in markets and what could happen. This has helped to make sure younger clients are suitably reassured.
So it has all been good - but I am not saying this without feeling tired. It has been really hard work to keep performance strong and to make sure our clients are happy. I am immensely proud of everyone in the business.
ESG investing has become immensely popular over recent years, and the outperformance of ESG indices during the pandemic has only added fuel to the fire. How has Sanlam UK coped with the new levels of demand?
I am very passionate about ESG and impact investing myself, so I would like to think we have been early adopters of this approach.
And not just early adopters - what I wanted at Sanlam was to go beyond box-ticking and make sure we had an ESG partner who could really help us, both in terms of making sure we are responsible and making returns for clients.
We spent a lot of time running a beauty parade to find the right ESG advisory partners and we subsequently work with Sustainalytics - we really love what they do.
We are being increasingly asked to pitch to clients who, for example, are value-led and seeking purposeful investment strategies - whether their values revolve around sustainable development, or proactively making an improvement in the world. Or, perhaps they want an activist approach and to use ownership to make companies more ethical.
It is about how we meet that demand, how we ensure our portfolio managers understand the different types of impact investing and how we can offer this to clients.
Back to Top