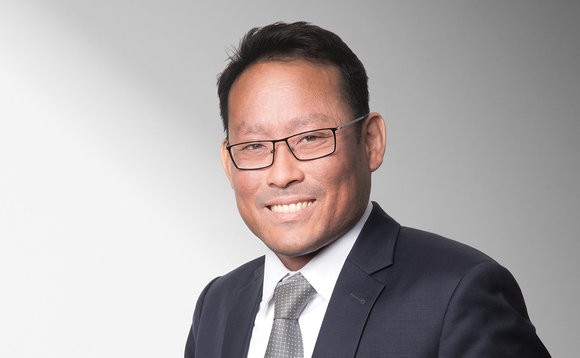 Until around mid-March Japanese equities were one of the best performers in 2021, but the sector has since been underperforming other markets.
One of the reasons for the downturn has been the movement in the yen. The yen initially weakened from 103 against the greenback at the start of the year to a peak of 110.7 in March, before moving in the opposite direction.
Then in April, Japan was hit with a fresh wave of Covid-19 infections, forcing the government to impose a third state of emergency in several prefectures to stem the spread.
Nikko AM Japan Value fund's Aoyagi eyes Nikkei's 'growth transition'
At the time of writing, nine prefectures are currently still in lockdown, with reports suggesting that these measures could be extended till mid or late June.
Japan, like most of Asia, has been slow to vaccinate its population. While the government has stepped up vaccinations in recent weeks, less than 5% of the population has received the first dose, and just 2% are fully vaccinated. These low vaccination rates suggest Japan's economy will lag the US and Europe when it comes to reopening.
These lockdowns are not helping Japan's economy. The services sector in particular has been bearing the brunt of the impact with consumer spending weak. Japan's preliminary Q1 GDP estimate fell 5.1% quarter-on-quarter, the first negative quarter since Q2 of 2020, when the first wave of Covid-19 hit.
Even Japan's manufacturing sector, which has been relatively strong in previous quarters, has started to show signs of slowing growth; May's flash PMI reading came in at 52.5, down 1.1 points from April.
The silver lining is that the manufacturing PMI indicator is still above the 50 threshold, signalling that activity is still expanding. The slowdown could be just a blip due to supply side shortages in semiconductors.
The good news is foreign demand remains robust, and is expected to remain so, especially as western economies gradually reopen. Japan's nominal exports in April were up 38% year-on-year, ahead of consensus estimates.
All this suggests that the manufacturing sector will continue to be a pillar of strength for Japan's economy.
An additional medium-term risk would be Japan's revised commitment to reduce greenhouse gas emissions by 46% by 2030. This target has been raised significantly from the previous figure of 26%.
The key to achieving this goal would be to inevitably increase the ratio of renewable energy used in power generation.
While this is an extremely laudable goal from a climate change perspective, it could have cost implications for both Japanese households and corporates.
Japan's record-breaking Q3 growth has rest of the world playing catch-up
One positive has been the improving corporate earnings trend. The table above shows that earnings growth estimates for MSCI Japan have doubled from 17.3% at the start of the year to 35% by mid-May.
The improved profitability means that corporate balance sheets are in better shape, and gives companies room to improve shareholder returns, either through increasing dividends or share buy-backs.
From a valuation perspective, Japanese equities (FY22 PE of 15x) are still cheaper than US (19.9x) and European (16.2x) stocks.
Hence, while there are short-term headwinds, Japanese equities could catch up with other developed market equities once they get past the current third wave of Covid-19 infections and once vaccination rates pick up.
Daryl Liew is CIO at REYL Singapore