Why the US could see a rebound from its 'manufacturing trough'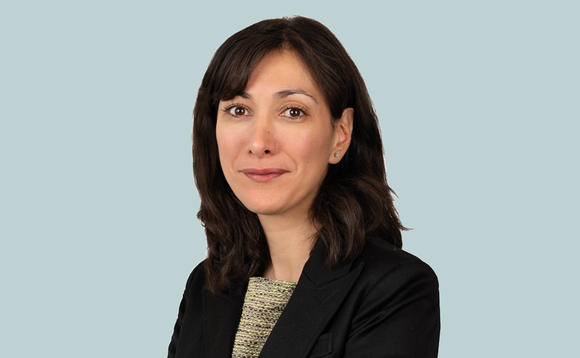 Last year's contraction of manufacturing and industrial output was the third of the current economic cycle, influenced by dollar strength, the trade war, and the impact of strikes at General Motors and the grounding of the Boeing 737 Max.
Earnings forecasts for S&P 500 companies were sliced and fears grew the US might enter an earnings recession.
However, median earnings growth was better than the market-weighted index average and revenue growth remained solid, particularly among domestically-focused companies.
Against this background of pessimism, we maintained our positioning.
Now is not the time to give up on US Treasuries
Going into 2020, we expect earnings growth to resume towards the long-term trend rate of 5%-7%,with faster growth possible if a substantive trade deal with China is agreed and lower growth if the trade war escalates.
We anticipate GDP growth will slow to about 1.8%, bringing it back in line with its longer-term trend.
Although the S&P 500 gained about 31% in 2019 on a total return basis, the forward price-to-earnings ratio is within a standard deviation of its long-term historic average and free cashflow yield is in line with long-term averages.
November's presidential election remains a major source of uncertainty, as do recent geopolitical developments.
Aviva: Investing in US healthcare in the election run-up
The impeached President's desire for a positive economic backdrop for the campaign makes an easing of the trade war likely, although we do not expect a substantive long-term agreement.
The race for the Democratic nomination could produce further surprises. Even if the more radical choice of a far-left candidate wins the nomination and is elected, they would likely face a divided Congress and would not be able to implement controversial policies such as Medicare for All.
However, tighter regulation of finance and big tech remain possible.
Sector-wise, we anticipate a rebound for manufacturing from this year's trough in the inventory cycle, and the potential for a re-rating of healthcare if it becomes clear Medicare is off the table.
We also see an uptick in margins and earnings in big tech after large investment at Facebook and Google rolls off.
Nadia Grant is head of US equities, EMEA at Columbia Threadneedle
Bull Points
• Presidential desire for positive economic conditions
• Expected growth in key big tech players
Bear Points
• Geopolitical tension likely to remain elevated
• Possible nomination of a far-left Presidential candidate for the Democratic Party
Back to Top