What the US bond market really means for equities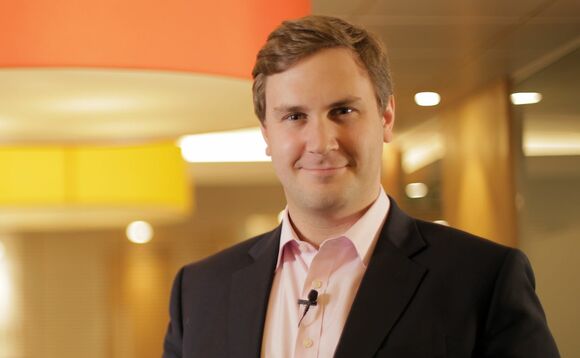 Views on US equities seem to neatly fall into two camps.
One group sees the US bond market and yield curve inversion as a sign of an upcoming recession.
Market Movers Blog: S&P 500 rises as China strikes conciliatory tone
The other looks at US domestic data, which argues the softness in manufacturing data stems more from trade war impacts than the fundamental health of the economy.
In our view, the bond market signals more about central bank expectations for additional monetary accommodation, and less in terms of the performance of the domestic US economy, where the latest employment and consumer spending data remains supportive.
We would echo US Federal Reserve chair Jerome Powell's recent comments that we are mid-cycle, and that they are not seeing the economic weakness they would need to see in order to drive a series of interest rate cuts.
Former Fed chair Janet Yellen has also cautioned against the latest bond market signalling, urging investors that, on this occasion, the recent yield curve inversion may be a less accurate signal, and that there are a number of factors pushing down long-term yields.
We do not see the negative signals from bond markets spilling over into other market indicators currently.
That said, we are conscious US equity market performance this year has not been driven by earnings growth. With most US companies having now reported Q2 results, the final outturn for Q2 earnings is looking to be slightly negative year on year.
Following the small negative for earnings growth we saw in Q1 year on year, it means we risk US earnings tipping into a technical recession of two sequential quarters of negative earnings growth.
UBS WM underweight equities for first time since eurozone crisis
The market has been buoyed by a much more accommodative Fed this year, responding to a muted inflationary backdrop and global growth concerns; but this in turn has left valuations vulnerable to any disappointment from expectations around the pace and scale of monetary easing from here.
It is far from clear whether the Fed will deliver the long series of interest rate cuts that are now being priced in by the market, and as such, there is a risk of correction to US markets.
Edward Park is deputy CIO at Brooks Macdonald
Bull Points
• US economic outlook not as bearish as the bond market is signalling
• Domestic employment and consumer spending data remains very supportive
Bear Points
• US equities have not been driven by earnings growth this year. Instead, valuation multiple expansion has done the heavy lifting for equity gains
• Markets vulnerable to any Fed disappointment around further accommodation
Back to Top