Why emerging markets offer the best ESG growth opportunities
Growing awareness of environmental factors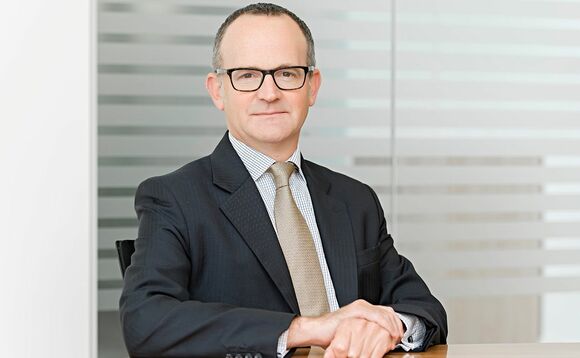 The opportunity set in emerging markets has been the biggest growth area by region for the Impax Environmental Markets investment trust (IEM) since its launch, according to co-manager Bruce Jenkyn-Jones.
He said when the trust was launched in February 2002, "there may have been the odd fund with the name 'environmental' but I do not think anybody was systematically targeting companies that were providing solutions to environmental and sustainability challenges, like this fund is".
"Back then it was quite a niche area of the economy and our opportunity set has certainly grown substantially over the last 17 years," he added.
The majority of the trust's regional exposure is to the US and Europe, with North America accounting for 43% of geographic exposure and Europe for 36%, while the portfolio has 15% in Asia Pacific ex Japan, as of August 2019.
The seven challenges facing EMD investors
"But if you compare that with the launch of the trust, there was zero in emerging markets back then. You are basically getting quite close to 20% in Asia Pacific plus Brazil," Jenkyn-Jones said.
"Obviously, the challenges you have investing in that part of the world are some of the governance and ESG side of it at the stock level.
"But in terms of the market opportunity, Asia Pacific has certainly increased."
Jenkyn-Jones, who co-manages the trust with Jon Forster, said the trust's allocation to emerging markets could "grow a little bit", having been as high as 20% before, but he added, "we are quite comfortable where we are".
In terms of how sector weightings have evolved, he said: "Energy efficiency has become a really big part of the opportunity set - finding users of energy, whether it's cars or buildings, or the industrial sector or the power network. Energy efficiency technologies and solutions in that area has definitely grown."
The largest holding in the portfolio at 2.9% is Generac Holdings - which sits in the power network efficiency sector - while energy efficiency is the largest exposure by sector at 31%.
Another more recent growth sector has been the food and agriculture value chain, according to Jenkyn-Jones, who said concerns around the environmental impact of food and agriculture means they have seen new ideas in that space.
The portfolio currently has 16% in food, agriculture and forestry.
Pictet's Buffle on how companies are embracing the environmental market
He confirmed the growing opportunity set in these sectors has translated into more interest into these types of funds and products.
"Across the board people are definitely more willing to think, and more interested to think, about how a portfolio like this fits into an asset allocation model," he said.
But he added the biggest challenge for Impax is to "find the good business models, the companies that can convert that opportunity into a business with high returns on invested capital".
The trust has returned 74.9% over five years to 16 September 2019, against the FO Equity - Ethical sector's average return of 62.7%, FE Analytics data shows.
Jenkyn-Jones said of its performance: "There's definitely a good track record over the long term. What investors need to know is it's quite different from global equities so there will be periods where we do underperform, so risk tolerance is necessary."
Back to Top