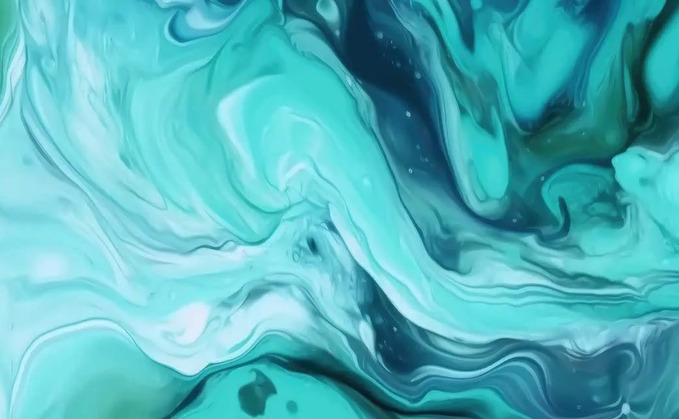 Infrastructure is the backbone of every economy. It's an expansive sector that includes assets and services that are essential to a productive society. It covers power generation — from electricity and gas to renewable energy — and the transmission networks that deliver that energy to homes and places of work. It's transportation, from roads and rail to seaports and airports, and water and waste management. It includes social infrastructure, such as health and educational facilities, and digital infrastructure like communications networks and data centers.
Businesses and consumers have high expectations when it comes to the services provided by infrastructure. But so do investors when it comes to infrastructure investments, according to Nuveen's third EQuilibrium global institutional investor survey.
Respondents most often cited infrastructure as their top pick for a whole variety of investment goals, from inflation mitigation and yield to impact and climate risk. It was also the category that saw the biggest year-over-year jump in the number of institutions who were planning to increase allocations to alternatives, growing from 34% in 2020 to 58% in 2022.
In a recent interview, Nuveen specialists discussed the attributes that underpin investors' expectations, the spectrum of listed and private market infrastructure investments and how infrastructure may perform in a high rate, high inflation environment.
Nuveen Head of Public Real Assets Jay Rosenburg, noted that while higher interest rates are a cause for concern, infrastructure's compelling investment properties remain strong. "Infrastructure assets are often monopolistic or quasi-monopolistic due to the essential services they provide, their sheer size and capital-intensive nature." Rosenburg goes on to explain that, "given how necessary infrastructure is to how we live, demand for its services or output is relatively stable. The limited competitive threats and inelastic demand characteristics makes it less sensitive to economic cycles and changes in market conditions."
Speaking on how higher inflation and interest rates are affecting infrastructure debt, Global Head of Nuveen Infrastructure, Biff Ourso commented that "the effect of higher interest rates on infrastructure debt is nuanced. It depends on the asset, the financing structure and also sector trends. We are very conservative in our use of leverage. So higher rates to date haven't posed an undue risk to our portfolios. However, higher inflation and rates mean the costs of greenfield projects and capital expenditure are going up, so the economics need to be closely studied before moving forward with new investments."
Ourso and Rosenburg examine the infrastructure environment in greater detail, including the opportunities and challenges in the asset class, along with how to overcome the risks with the help of an experienced infrastructure manager in the full interview, which can be read here.
Nuveen has a globally diversified platform dedicated solely to investing in private infrastructure assets and companies. Building on the firm's expertise of 80+ years offering opportunities across a spectrum of difficult-to-access real asset classes—Nuveen invests in middle market opportunities across multiple strategies and sectors, including clean energy, agribusiness, telecommunications, transportation, and social infrastructure. Our platform offers a diverse set of vehicles and customized strategies as well as deep expertise through an extensive operating partner network.
FOR FINANCIAL PROFESSIONAL USE ONLY. NOT FOR PUBLIC DISTRIBUTION AND NOT FOR USE BY RETAIL INVESTORS
This material is not intended to be a recommendation or investment advice, does not constitute a solicitation to buy, sell or hold a security or an investment strategy, and is not provided in a fiduciary capacity. The information provided does not take into account the specific objectives or circumstances of any particular investor, or suggest any specific course of action. Investment decisions should be made based on an investor's objectives and circumstances and in consultation with his or her financial professionals.
The views and opinions expressed are for informational and educational purposes only, as of the date of production/writing and may change without notice at any time based on numerous factors, such as market or other conditions, legal and regulatory developments, additional risks and uncertainties and may not come to pass. This material may contain "forward-looking" information that is not purely historical in nature. Such information may include, among other things, projections, forecasts, estimates of market returns, and proposed or expected portfolio composition. Any changes to assumptions that may have been made in preparing this material could have a material impact on the information presented herein by way of example.
Past performance is no guarantee of future results. Investing involves risk; loss of principle is possible.
All information has been obtained from sources believed to be reliable, but its accuracy is not guaranteed. There is no representation or warranty as to the current accuracy, reliability or completeness of, nor liability for, decisions based on such information and it should not be relied on as such.
Risks and other important considerations
Concentration in infrastructure-related securities involves sector risk and concentration risk, particularly greater exposure to adverse economic, regulatory, political, legal, liquidity, and tax risks associated with MLPs and REITs.
This material is presented for informational purposes only and may change in response to changing economic and market conditions. This material is not intended to be a recommendation or investment advice, does not constitute a solicitation to buy or sell securities, and is not provided in a fiduciary capacity. The information provided does not take into account the specific objectives or circumstances of any particular investor, or suggest any specific course of action. Financial professionals should independently evaluate the risks associated with products or services and exercise independent judgment with respect to their clients. Certain products and services may not be available to all entities or persons. Past performance is not indicative of future results.
Economic and market forecasts are subject to uncertainty and may change based on varying market conditions, political and economic developments. As an asset class, real assets are less developed, more illiquid, and less transparent compared to traditional asset classes. Investments will be subject to risks generally associated with the ownership of real estate-related assets and foreign investing, including changes in economic conditions, currency values, environmental risks, the cost of and ability to obtain insurance, and risks related to leasing of properties.
Nuveen, LLC provides investment services through its investment specialists. This information does not constitute investment research, as defined under MiFID.
GWP-3195081CF-O1023W