To net zero or not to net zero?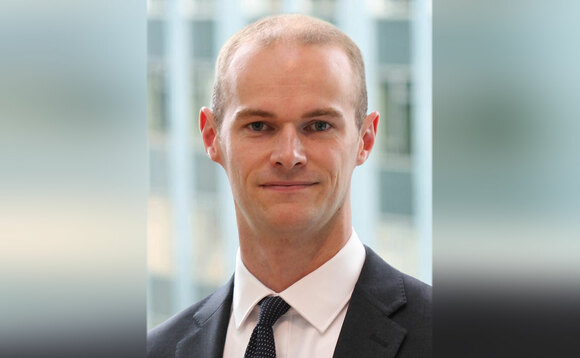 Hugh Gimber, global market strategist at J.P. Morgan Asset Management, asks a group of his firm's research analysts explore how the transition to net zero will impact some of the industries that will undergo the greatest changes.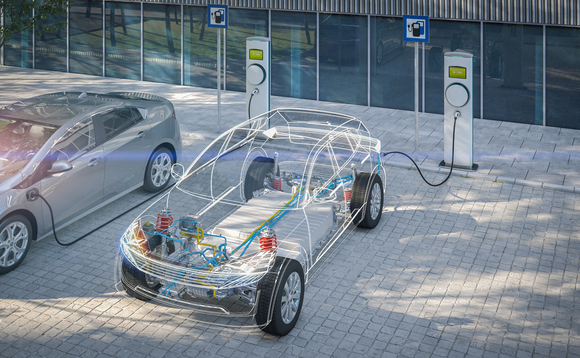 Autos
By Vishal Singhal, credit research analyst in the global fixed income, currency and commodities group
The road to net zero represents one of the biggest transformations in the auto industry's history. Cars and light commercial vehicles account for over a third of transportation-related emissions, explaining the focus on vehicle emission reductions and the adoption of EVs. 
This transition is not only creating risks but also opportunities within the sector. The long-term winners will likely be those with more aggressive EV strategies, dedicated EV platforms and vertical integration of the battery electric vehicle (BEV) powertrain, including investments in battery cells and their supply chain. 
We favour companies focusing more on pure electric vehicles rather than bridge technologies such as hybrid engines. 
The transformation will require significant investment spending at a time when margins from traditional vehicles are in decline and EV profitability is still a challenge. 
Battery costs are a key issue, however carmakers that postpone changes may face significant operational headwinds, investor apathy and potentially negative effects on their ratings. 
We see this investment in the future as critical, even with some increase in leverage, and are instead focusing on investment efficiency and offset measures.
Energy
By David Maccarrone, equity research analyst, US equity and international equity groups
When investing in the energy sector, forecasting profitability for the lowest-emitting, lowest-cost fossil fuel assets remains essential. 
Franchise positions of major energy companies can be reinforced while capitalising on changing consumption behaviours. New product offerings, such as biofuels, might eventually contribute to profits.
The path to net zero requires step-changes in decarbonisation with emerging, scalable technologies. European companies are leading in developing larger-scale, integrated solutions, by building on existing project development competencies and expanded technical skills. 
Yet even with strong industrial integration and supportive carbon prices, today's economics are marginal. 
Additional technology gains are needed to deploy such strategies more broadly – a development about which we are optimistic over the longer term.
Energy companies will increasingly focus on executing on their traditional businesses, while investing in climate-beneficial new ones. We believe there will be abundant opportunities for energy companies to grow earnings through existing business models during this time.
Expansion opportunities that create enduring shareholder value may be scarcer considering the risks around commercialising technology and the magnitude of capital hoping to participate in this world-changing transition.
Industrials and basic materials
By Polina Diyachkina, equity research analyst, emerging markets and Asia Pacific equity group
Pure renewable energy investments tend to be scarce, and the most obvious names can often be expensive. Yet while renewable companies will likely continue to enjoy solid premiums, given their scarcity and their ESG credentials, we believe there are many other ways to invest in this theme. 
Opportunities range from renewable equipment producers and grid suppliers, to companies that possess technologies used in carbon capture, storage, hydrogen production and transportation. 
Some traditional energy and power generation companies are active in renewables investments or have aggressive plans to decarbonise and are still trading at low valuations. 
A good example is a coal and hydro power producer in Japan, which announced a plan to cut CO2 emissions by 40% by 2030 and to be carbon neutral by 2050. 
Another example is an oil refiner that will have more than 30% of its profits coming from offshore wind by 2030. 
Provided that companies are making clear improvements, we believe that engaging in ESG and decarbonisation discussions with these companies results in better outcomes for both society and shareholders than simply selling out of investment positions.
Infrastructure
By Nick Moller, global infrastructure investments group
For many years, transitioning to net zero has been a focus within private infrastructure. Covid-19 has accelerated this focus, with governments pledging commitments to environmentally-friendly stimulus.
We expect utilities will spend more on green infrastructure as they shift towards renewables. Yet given the intermittency of renewables, this is likely to be complemented by less carbon-intensive and non-intermittent natural gas generation, and to some extent battery technologies as costs decline. 
We anticipate investments in electricity transmission and utility electric grids, because renewables are frequently located away from urban centres.
We believe "stranded asset" risk – the risk of an asset's economic life becoming shorter than its physical life – will remain in focus as the energy transition moves forward. 
V
aluations are a further risk as the significant increase in investor interest in green infrastructure has boosted stock prices for associated assets/companies. 
However, the supply of such investments has not grown as quickly as yet, given the length of new development cycles, which could impact forward-looking returns. 
Managing essential infrastructure in a sustainable way, with a focus on governance, remains critical for risk-adjusted returns.
Logistics
By Aamina Kurji, equity research analyst, international equity group
The transportation sector is responsible for 16.2% of global greenhouse gas emissions, led by road transport, which contributes 11.9% of emissions, of which 40% comes from road freight rather than passenger vehicles. 
With aviation and shipping at only 1.9% and 1.7%, respectively, the burden of emissions reductions weighs primarily on logistics players with heavy road networks.
Some companies have announced significant plans to achieve net zero targets, consisting of a combination of electrifying delivery vehicles for ground transportation and targeting much higher use of sustainable aviation fuel. Whether this will be rewarded by lower environmental taxes, subsidies for being more green or simply from higher customer demand is unclear. 
Yet regardless, we believe companies at the forefront of these changes stand to benefit. Larger players with greater volumes of freight to transport can optimise their logistics networks to increase utilisation on every route, thereby lowering the emissions-to-sales ratio too. 
Smaller local players may find it harder to make the necessary changes while keeping costs manageable. This all suggests that, on the route to net zero, the strong simply get stronger.
Real estate
By Dianna Russo, real estate Americas group
Reducing reliance on carbon, making systems more efficient, and reducing power usage lowers a property's operating expenses, enhancing both performance and returns. 
Carbon reductions can also increase the property's attractiveness to today's most desirable tenants, providing a competitive edge that may allow increases in the rental rate. 
The logical conclusion of the arms race of tenant appeal is net zero. 
However, to achieve the required reductions, property owners need to get comfortable with potentially large capital expenditures. 
While some equipment upgrades pay for themselves with efficiencies, most will not. 
On the other hand, there is also a growing cost to carbon. Fines and penalties based on usage or emissions represent a real cost for property owners in markets where there are heavy regulations. 
L
egislated reductions in carbon emissions and usage are increasingly common. Tenants have standards and look to work or live in assets that match their overall corporate/personal goals. 
The industry is evolving, and rapidly. To net zero or not to net zero?  In the end, the need to remain competitive will drive the answer. 
Conclusions 
Dramatic changes to the global economy will be required if net zero emission targets are to be achieved by 2050. 
To reduce emissions, a combination of increased clean energy generation and electrification alongside improved efficiency will be required. 
Offsetting strategies will be needed to tackle the remaining unavoidable emissions, although these strategies are capacity constrained. For most industries, emission reduction rather than offset is required, and investors should view corporate commitments with this in mind.
Policymakers will be the key driver of change. Our research analysts see both opportunities and risks in their sectors: for industries such as logistics, we expect the strong to only get stronger, while in other areas such as energy, major technological breakthroughs will still be required.  
Regardless of the industry under consideration, a thorough understanding of how the wave of policy changes ahead will impact cash flows and valuations should be an essential part of any investment decision today.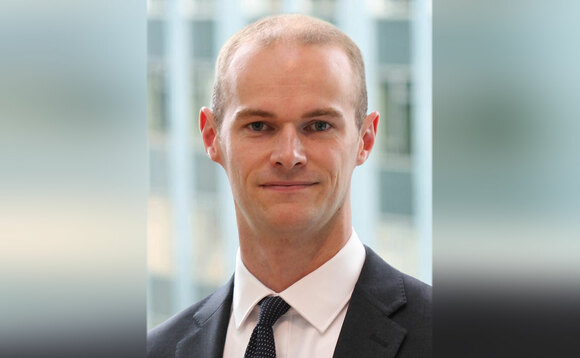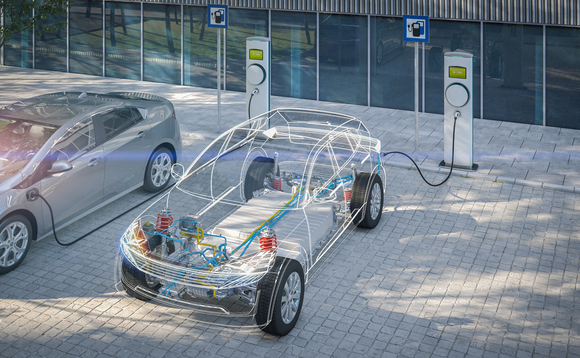 Hugh Gimber, global market strategist at J.P. Morgan Asset Management, asks a group of his firm's research analysts explore how the transition to net zero will impact some of the industries that will undergo the greatest changes.
Hugh Gimber, global market strategist at J.P. Morgan Asset Management, asks a group of his firm's research analysts to explore how the transition to net zero will impact some of the industries that will...
To continue reading this article...
Join Investment week
Unlimited access to real-time news, analysis and opinion from the investment industry, including the Sustainable Hub covering fund news from the ESG space

Get ahead of regulatory and technological changes affecting fund management

Important and breaking news stories selected by the editors delivered straight to your inbox each day

Weekly members-only newsletter with exclusive opinion pieces from leading industry experts

Be the first to hear about our extensive events schedule and awards programmes
Already an Investment Week
member?