Investing in oncology: Doing well by 'doing good'
Finding cure for cancer through investing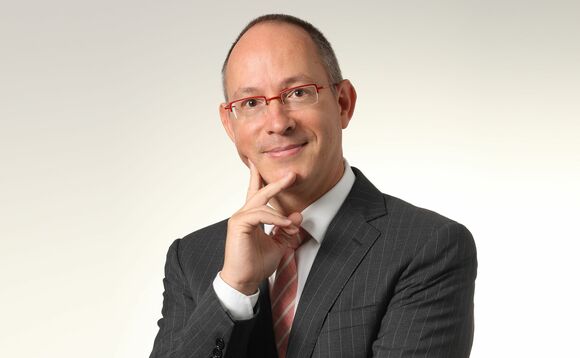 Finding the cure for cancer – it stands alongside eradicating poverty, tackling climate change and universalising human rights as having come to epitomise humanity's struggle for a better world.
It has attracted billions of dollars in funding, formed the subject of a vast, ever-expanding body of research and led to the development of numerous dedicated organisations and charities.
It has inspired huge strides in science and medicine, and has both benefitted from, and brought about, cutting-edge technological innovation.
So, we have seen the drive to cure cancer appear in just about every context. One area, however, that receives less attention is investment.
And while investing in oncology - the branch of medicine that deals with the prevention, diagnosis and treatment of cancer - might not always catch as many headlines, it offers some exciting opportunities for investors looking to both generate returns and deliver a powerful social impact.
Six of the biggest market disruptors investors should watch
To gauge the size of the market for oncology, we must start by reviewing the scale of the threat presented by its driver: cancer.
Cancer is not a single disease, but a multitude, comprising of over 100 types. This pervasiveness has made cancer the second leading cause of death globally.
Unsurprisingly, the economic impact of this is huge. The 2014 World Cancer Report estimated the total annual economic cost of cancer at over $1trn.
Emerging in response to this threat is the global market for oncology. Oncology is tackled by many healthcare sub-sectors, including pharmaceuticals, biotechnology, medical technology, life science equipment and healthcare services.
And the market for oncology is not just large - it is growing. According to a 2018 report by PwC, global spending on therapeutic and supportive care for cancer is expected to rise from $133bn in 2017 to as much as $200bn in 2022.
Investing in emerging markets healthcare: The main market drivers
This growth is being driven by a number of key factors, which are expected to continue and, in some cases, intensify in the long term.
On the demand side of the equation, the main factor driving growth is the world's ageing population. Almost nine in ten cancer cases occur in people over the age of 50.
As the rate of population ageing continues to go up - with experts predicting the proportion of people over the age of 65 to double by 2050 - the scale of the threat posed by cancer will go up in tandem.
Supply-side factors are also driving growth in this market. As with many industry verticals, technology, as an industry horizontal, is profoundly shaping all aspects of oncology - from R&D, to screening, to treatment.
Just last month, for instance, it was announced that Google Health's AI model spotted breast cancer in de-identified screening mammograms with greater accuracy than experts.
Polar Capital: Healthcare headwinds short term in the US
Another factor boosting market supply is collaboration. Sub-national ecosystems of physicians, pathologists, diagnosticians and tech specialists have sprung up, permeating the field with new tools and strategies.
New opportunities for collaboration are also transforming the capabilities of emerging companies, with the capacity to outsource research, process and commercial functions helping numerous new entrants come to market.
To recap then, yes, the oncology market is large and yes, it demonstrates clear long-term growth potential. Each year, we donate up to 10% of our management fees from the Candriam Equities L Oncology Impact fund to leading cancer research institutes.
Our core investment philosophy is doing well by doing good. This means investing in the drugs, devices or diagnostics most likely to improve the lives of patients.
We will continue to invest in those companies and drugs that make a difference to patients and, in turn, reward the investors that made it possible.
Rudi van den Eynde is head of thematic global equity at Candriam
Back to Top