Private equity trusts: What is the market missing?
Taking advantage of discounts in LPE trusts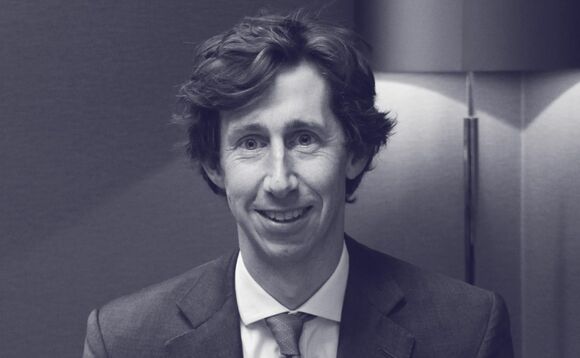 Some private equity trusts are on an average premium of 18%, while others trade on discounts of 15%. Are we missing something?
De-equitisation - the shrinking of the amount of public market equities in issue through share buybacks and M&A - means many investors are trying to find a way to invest in private investments. Among other things, they are attracted by the very different types of companies, and perhaps by well-publicised Unicorns.
As a result, many investment trusts that offer exposure to private market investments are in hot demand - and are among the highest-rated trusts in the entire universe; the selection below have an average premium to a net asset value (NAV) of 17.6%.
On the other hand, listed private equity (LPE) trusts trade on an average discount of 15%. In contrast to the above, LPEs invest in profitable growth businesses.
With a valuation gap between these two groups of trusts at 33%, one has to question: what is the market missing?
Many investors we have spoken to over the years have said that they are wary of LPE trusts over fears the sector will be hit hardest during a market sell-off. In our view, this is likely the biggest reason discounts in LPE still persist.
Clearly, several investment trusts hit the buffers very hard during the 2008/09 Global Financial Crisis (GFC). Share prices fell precipitously at the time, fed by investors panic selling in an illiquid market, and premiums turned into ever-widening discounts.
One might argue that with the current discounts, LPE investors already have a margin of safety. However, the severity of some discounts reached epic proportions during the GFC - according to Morningstar, Pantheon's share price stood at a discount of greater than 80% to the NAV in early 2009. In our view, it is hard to see a repeat of this level of discount being repeated.
On a NAV basis, as it turned out, these listed private equity trusts suffered significantly lower drawdowns than the FTSE All-Share.
With discounts widening across the sector at the time, market expectations of prospective returns from these 2006/2007 deals could not have been more wrong. The table below shows that the reality of 'peril' reflected by discounts ballooning were very far from justified.
In some ways, the market has not yet fully recovered from the trauma of the GFC - discounts to NAV remain pervasive in the LPE sector, which provide an element of a margin of safety.
Allied to this, in our view, is the inherent conservatism in valuations. For almost all LPE constituents, RNS announcements show that whenever a holding is sold it is almost always at an uplift to the previous valuation.
For example, in the six months to July 2019, ICG Enterprise announced realisations of 25 underlying holdings, at an average uplift to the previous valuation of 33%.
Learning the lessons of the past
Notwithstanding discounts and an element of conservatism in valuations, some LPE trusts had a very poor GFC and saw capital permanently eroded.
As such, a certain amount of wariness might be due in what is an opaque sector. It certainly makes sense to do one's research as thoroughly as possible, and try to identify potential vulnerabilities that will exacerbate a downward leg of the cycle.
Leverage was a key component of what went wrong in the GFC - those that survived typically did so because they were not overstretched financially.
By a variety of metrics, we believe that most LPE trusts are not themselves overly levered, and nor are their underlying portfolios.
It is clear that the current crop of managers are not going to make the same mistakes as their predecessors did.
A further aspect we believe should comfort investors is the differences in business composition that LPE portfolios typically have relative to public markets.
LPE trusts tend to be less exposed to cyclical industries, such as oil & gas
and financials.
Additionally, within sectors, we believe many LPE managers are positioning themselves for a potential downturn by favouring defensive businesses.
Conclusion
Why investors are happy to pay high premiums for trusts offering exposure to the high-risk end of the private market, when on a relative basis the LPE sector offers exposure to less high risk businesses as well as a demonstrable track record of outperforming markets, is a mystery to us.
That is not to say that high growth is absent from these portfolios. For example, Oakley Capital Investments (discount of 30%) focuses almost exclusively on TMT, education and the consumer sectors; several companies in its portfolio are experiencing explosive earnings growth thanks to their niches and the specific growth drivers each is exploiting.
LPE sector discounts offer compelling value if the trusts can continue to deliver strong returns on an absolute and relative basis.
We believe investors looking to exploit the strong growth that private companies can deliver would be well placed to examine the underappreciated LPE sector, rather than chasing those trusts that trade on heady premiums and which - in some cases - are untested through the cycle.
William Heathcoat Amory is a founding partner at Kepler Trust Intelligence
Back to Top