Breaking the system: The steps needed to improve our work-life balance
Cutting trading hours and talking about mental health is a good start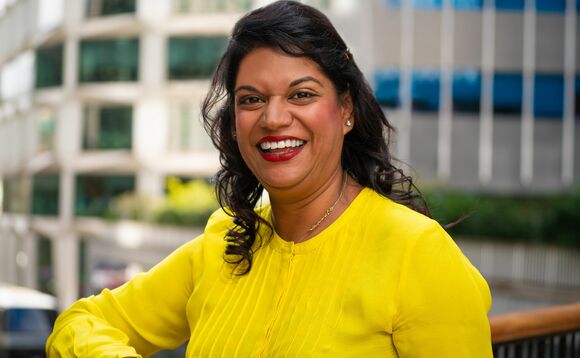 How do you fit a square peg in a round hole? That is what we have been trying to do.
The benefits of work-life balance for all are now being fully recognised and it is clearly understood this is an important variable in improving the overall culture in our industry.
But for many, this is just a nice theory that can never be put into practice. How can we, when our working day is linked to the opening hours of the stockmarket?
Earlier this month, the Investment Association (IA) and the Association of Financial Markets in Europe (AFME) called for the London Stock Exchange (LSE) and other stock exchanges to shorten equity market opening hours across the region.
Three ways to boost diversity in the asset management industry
There is no doubt this would have fundamental long-term positive implications for the structure of our working day.
The way we live our lives today is dramatically different to the way we lived our lives when these opening times were set up. Both genders face more and more demands and stresses on their lives from all angles.
Something has got to give. And instead of breaking us, maybe we should break the system. After all, with the improvements in technology, we have managed to remove the antiquated ticker tape from our offices spewing stock prices.
Why not change the timings to encourage a better overall working culture, allowing diversity to flourish?
This can also help improve everyone's well-being and mental health, which is something we focused on at City Hive during last week's International Men's Day (19 November).
IA issues 'red cards' to investment trusts for gender diversity shortfalls
In recent years, we have seen a huge rise in campaigns, organisations and events all aimed at raising awareness and smashing the lingering stigma that still seems to surround us every time we talk about mental health issues.
While this has to some extent been successful and helpful for many, there still seems to be plenty of discomfort and difficulty when it comes talking about mental health, particularly when we put the spotlight on male mental health.
Research from the Mental Health Foundation found that, in England, around one in eight men are dealing with a common mental health issue.
Despite these figures, it seems that men are far less likely to talk about their mental health concerns with a professional or even with a family member or friend.
Just 36% of referrals to increasing access to psychological therapies are men, plus only one in four men felt they were able to speak to friends and/or family about their mental health.
That is why we are calling on people across the industry to push ourselves to ignore societal expectations and stereotypes and normalise talking about our feelings and mental health - whether we are women or men.
While many mental health problems cannot necessarily be solved by talking alone, starting these difficult conversations, and allowing ourselves to both talk and listen, is a vital first step that could make all of the difference.
And we fully stand with and endorse the IA and the AFME's call to the LSE to modernise and help future-proof the industry by shortening the trading day.
Bev Shah is chief executive and founder of City Hive
Back to Top