Argentina: Is corporate debt an opportunity?
Select issuers now more attractive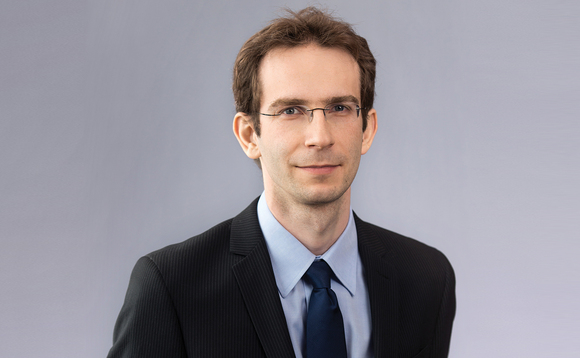 The yields on Argentinian government debt have spiked sharply in recent weeks on the back of the primary elections held in mid-August, when President Mauricio Macri unexpectedly lost to Alberto Fernández, close ally of ex-president Cristina Fernández de Kirchner who has historically supported a socialist political agenda.
As a result of the subsequent devaluation of the currency and high dependence of Argentina on foreign currency borrowings (only 22% of the debt was denominated in peso as of 30 June), the government may find itself unable to access international capital markets and roll over its short-term debt at affordable interest rates, leading the country to a very probable debt restructuring.
The polarisation of bond markets: Austria versus Argentina
In case of a restructuring, private creditors are very likely to take a major haircut. At the end of Q1 2019, about $160bn of Argentina's national government debt (including $13bn of liabilities under warrants) was held by private creditors (i.e. bondholders). This represented 45% of total government debt.
It is very likely that public sector institutions (which hold mostly local denominated debt) and the International Monetary Fund (IMF) with other national or multi-lateral creditors will have 'preferred creditor status' and would therefore be able to avoid major haircuts, lowering the recovery of private creditors.
The preferred status of the IMF emanates from its role as the international lender of last resort, whereas any public sector debt restructuring could be considered a politically unwise measure.
The Second Circuit Court of Appeals intervening in the NML Capital Ltd (and other Plaintiffs) v The Republic of Argentina pari passu litigation, indicated in 2012 that "subordination of obligations to commercial unsecured creditors beneath obligations to multilateral institutions like the IMF would not violate the Equal Treatment Provision for the simple reason that commercial creditors never were, nor could be, on equal footing with the multilateral organisations".
If the expected populist government chooses to take drastic measures towards its private creditors, then it will make sense for them to maximise the haircut involved: the cost of default is constant, while the future government debt burden is reduced.
Should EMD investors switch to 'fight' or 'flight' mode?
There is quite a bit of uncertainty in estimating the haircut levels as every sovereign debt restructuring includes a heavy influence of politics and the need of additional financing (for instance, from the IMF) in order to keep the economy running.
The risk-reward is much clearer on Argentinian US dollar-denominated corporate debt (non-domestic law) of issuers that have diversified overseas operations and/or are exporters which enjoy access to hard currencies.
Among these issuers are companies such as Aeropuertos Argentina 2000 (AA 2000), Transportadora de Gas del Sur and Codere.
Unfortunately, Argentinian utility companies, which form a substantial part of all external corporate debt, are not among these names.
Back to Top