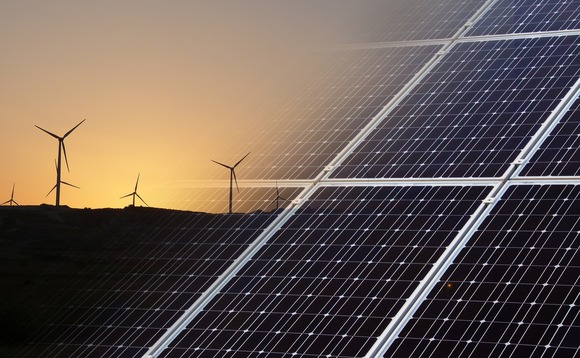 Octopus Renewables Infrastructure Trust has announced a fresh placing aiming to raise £100m to fund a "strong pipeline" of future investment opportunities.
The trust is issuing 96,551,724 ordinary shares at a price of 103.5p per share, representing a premium of 6.3% to the NAV as at 31 March and a discount of 3.5% to the closing price per share on 9 June, which was 107.2p.
Holders of ordinary shares issued in this placing will also be entitled to receive the Q2 dividend, which is expected to be 1.25p per share and will be declared and paid in August.
The latest placing represents the first proposed fundraise by the trust following the £350m raised at its IPO in December 2019.
The company currently holds 24 renewable assets across Europe, including UK, and Australia, and has conditionally acquired five further assets, as of 9 June.
Further, the investment manager has identified some £1.3bn worth of renewable assets which would meet the trust's investment policy and would be suitable for acquisition.
The trust is targeting a 5p dividend for the full year ending 31 December and a net total shareholder return of 7%-8% per annum over the medium to long term.
Octopus Investments' Handcock: Standing still is my biggest fear
Phil Austin, chairman of the trust, said: "We are pleased to publish our new prospectus, outlining our planned fundraise which follows 18 months of good progress as a listed investment trust.
"During this time, the investment manager has successfully committed the funds raised at the time of the IPO, in line with our stated strategy. The sector continues to see positive growth as more investors realise the need to invest in assets that look to reduce the carbon footprint.
"We would like to thank our shareholders for their continued support to date, as we look towards this fundraising to finance ORIT's next chapter of growth. We look forward to updating shareholders on our progress with the fundraising."
How renewable energy technology is changing the investment landscape
Chris Gaydon, investment director at Octopus Renewables, added: "We have had a very positive start since listing in December 2019, having built a portfolio of 24 assets across a variety of different sectors and geographies within ORIT's mandate.
"This fundraising will enable us to maximise the opportunities from our strong pipeline of potential investments, continue our growth trajectory and develop the portfolio further."

Sustainable Investment Festival, 22-25 June
Investment Week's parent company Incisive Media will host its inaugural Sustainable Investment Festival this summer, featuring keynote speakers, innovative breakout events and sessions to help investors navigate this rapidly-evolving area of the market. Click here for more information.