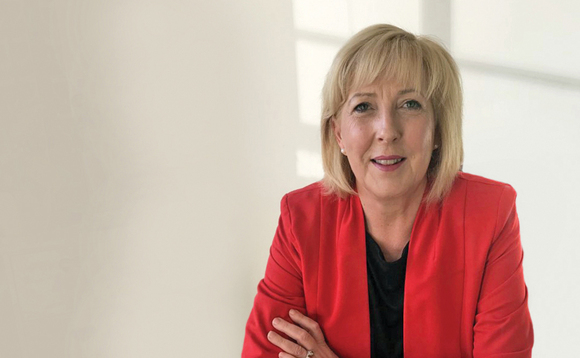 Fiona Reynolds, the chief executive of the Principles for Responsible Investment (PRI), has decided to step down from her role as she prepares to relocate to her home country of Australia from London.
Having spent nine years in the role, Reynolds will remain at the PRI until the New Year while a search for her successor is underway, led by the board and headed by chair Martin Skancke.
In a blog post announcing her decision, Reynolds wrote: "This has not been an easy decision—to say I've loved my time at PRI would be an understatement. Working alongside all of you, being a part of your RI journey and driving toward a more sustainable, green and just future has no doubt been a highlight of my career and indeed my life. PRI has truly become part of my DNA."
UN Principles for Responsible Investment names 36 firms as 2020 leaders
However, she added that staying away from her home country during this time has been "deeply challenging on a personal level".
The pandemic had accelerated her decision to move back, she said, adding: "The trade-offs of not being able to spend time with my family, or even being able to reach them if I needed, have simply become too high for me."
Since joining the PRI at the beginning of 2013, Reynolds has seen it grow from an organisation with 37 staff members and just over 1,000 signatories to the Principles, to one with over 170 staff and 4,000 global signatories today.
Net Zero Investment: What role do investors play?
PRI chair Skancke said: "In Fiona's tenure as CEO of the PRI, she has led the growth in scope and reach of the organisation to investors, policymakers and other stakeholders around the world.
"In turn, with tremendous commitment, energy and experience, Fiona has also contributed personally to the growth of responsible investing more broadly.
"We are very sorry to see Fiona step down as CEO, but fully understand her personal wish to be home in Australia with family.
"As the PRI board and I commence a search for Fiona's successor, PRI's signatories can be assured that we, alongside Fiona and the PRI team, will ensure a seamless transition.
"We sincerely thank Fiona for her remarkable legacy during her nine years as CEO."