ASI's Rowsell and Harris to run Premier Miton's new global small-cap fund
Fund details to come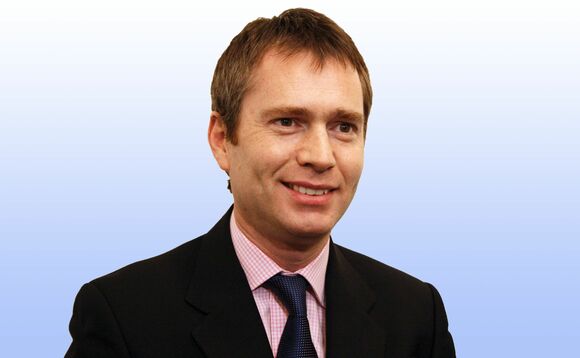 Premier Miton has announced the appointment of Alan Rowsell as manager and Imogen Harris as analyst for its new global smaller companies fund.
Rowsell and Harris arrive from Aberdeen Standard Investments, where Harry Nimmo recently assumed control of the ASI Global Smaller Companies fund.
Nimmo returns to ASI Global Smaller Companies as Rowsell and Harris depart
Details of the fund itself are yet to be announced, but the duo will be working closely with the firm's equity team.
Rowsell joins Premier Miton after 14 years with ASI, first as a senior vice president of US equities, then manager of the ASI Global Smaller Companies fund since its launch in 2012. He has also held roles with Singer & Friedlander, Cazenove and HM Treasury.
Harris first joined ASI in 2016 from Allianz Global Investors, where she served as a business associate for Asia Pacific. Her departure has prompted ASI to hire two analysts in her stead.
Neil Birrell, CIO at Premier Miton, said: "We are delighted Alan Rowsell is joining our investment team to launch a global smaller companies fund. Alan has built a very strong track record for performance and raising AUM in this area.
"We see smaller companies as a true long term engine of growth for many portfolios and an area of the market where active investors can make a significant, positive impact. We are very pleased to be able to offer our clients an attractive fund in the space, managed by a proven, highly regarded investor.
"Premier Miton already has a very strong investment platform but the hire of Alan is an indication of our intention to continue to develop and grow our business. We are continuing to search for exciting investment talent to join our team."
Rowsell added: "I am excited to be joining Premier Miton to launch a new global smaller companies fund. We will have the relevant investment resource in place on day one of the launch and I look forward to offering Premier Miton clients access to an actively managed portfolio in a dynamic and compelling asset class.
"I am extremely impressed by the quality of Premier Miton's existing investment team and the company's focus on delivering value for clients through genuinely active management.
"This, alongside their ambitious plans to grow their business through attractive investment products, performance and client service was a large factor in my decision to join."
Back to Top