SJP reports £9bn inflows in 'challenging' year for UK wealth managers
Lower than in 2018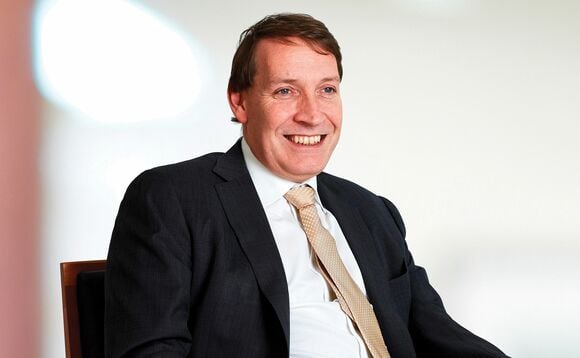 St James's Place has reported £9bn of net inflows in a "challenging" year for the UK wealth management sector, but this came in lower than the £10.3bn the business took in last year.
The inflows, as well as positive market movements, contributed to a 22% increase in funds under management to a record £117bn as of 31 December 2019.
However, more modest inflows and higher costs of investment in the business have hit profits for the year, with IFRS profit before shareholder tax coming in at £187.1m versus £211.9m in 2018.
Andrew Croft, CEO of SJP, said: "Last year was challenging for the UK wealth management sector with investor sentiment being impacted by uncertain macro-economic indicators, the US/China trade dispute, and the domestic political environment.
"Therefore, I am pleased to report a solid set of results. Positive net flows, together with the impact of positive investment returns, increased client funds under management to a record £117bn, once again demonstrating the resilience of St. James's Place.

"The fundamentals underlying the business remain strong and over time, increasing funds under management will generate increased returns.
"However, in the short term, our profit has been impacted by the more modest gross flows relative to the planned investment in the business for future growth."
SJP claims charges are 'mid-range' compared to competitors
The investment in the business included the migration of the core UK business infrastructure to a new modern IT platform, Bluedoor, a multi-year project for the firm.
The group has also been growing its Asia investment business, which saw 49% increase in funds under management to £934m during the year, as well as Rowan Dartington, which saw FUM rise by 24% to £2.8bn.
As such the board has proposed to increase the final dividend by 5% to 31.22p per share from 29.73p per share in 2018, making the full-year dividend 3% higher at 49.71p.
SJP appoints Dame Helena Morrissey as non-executive director
Commenting on the outlook for the coming year, Croft said: "The Parliamentary majority following the December 2019 General Election provides for longer-term political stability, which has translated into improved investor sentiment.
"This has consequently resulted in an increase in activity across the business with new investments seeing a return to good growth in the early part of 2020.
"Uncertainties remain for the UK and there are market concerns as a result of coronavirus, but we are encouraged by this start to the year which, together with the strength and scale of our business today, gives us confidence that we are well placed to continue to grow."
Back to Top