Premier reveals 'disappointing' outflows prior to Miton merger
£233m in outflows over 12 months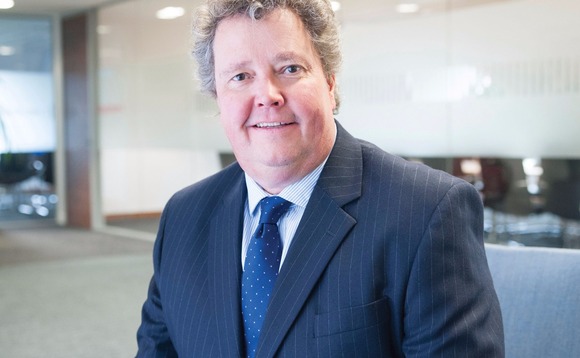 Premier Asset Management saw £233m in outflows in the 12 months to 30 September 2019, with assets under management falling to £6.6bn ahead of the firm's merger with Miton Group, which completed on 14 November.
This compares to net inflows of £734m in the 12 months to 30 September 2018 and AUM of £6.9bn at the end of that period. Operating profit fell from £13.7m in the 2018 financial year to £15.9m in 2019.
Chief executive officer of Premier Miton, Mike O'Shea attributed the outflows to "a difficult year for the business" and Brexit-related uncertainty, with positive inflows in the first half of the year cancelled out by net outflows in the second half of the year.
The merger of Premier with Miton has boosted the total AUM of the combined group to £11.1bn, as at 31 October.
Premier Miton Investors launches
Chairman Mike Vogel said: "We believe that a significant factor influencing our results was that our core investment strategies fell out of favour as investors stayed on the sidelines amid turbulent market and political conditions.
"General investor uncertainty and a lack of confidence to invest in stockmarket-linked investments was reflected, for example, in high industry inflows into bond funds.
"Where investors did choose equities, there was an aversion to UK equity assets in favour of more global strategies. Our view is that this is likely to be a shorter-term response to the current market climate as opposed to a secular trend.
"Although it is disappointing to have recorded net outflows for the year, we continued to record positive inflows into our range of outcome based multi-asset funds. Importantly, we continue to believe we have a strong foundation for future growth, based on relevant products, effective distribution, a strong brand, our scalable operating platform and our financial strength."
O'Shea commented: "This has been a more difficult year for the business and indeed for the UK funds industry generally, with investment decisions largely on hold whilst investors waited for clarity over Brexit.
"We are very pleased that the shareholders of Premier and Miton have approved the all‐share merger between the two companies and we are excited about the opportunities for the new enlarged Premier Miton Group.
"The merger will create a diversified active UK asset manager with a strong investment capability that benefits from a more efficient platform and greater financial strength.
"Premier Miton's blend of outcome-based multi-asset strategies and genuinely active single strategies, run by highly regarded teams, and supported by enhanced distribution is a unique proposition, which we believe will be highly attractive for advisers and wealth managers."
Back to Top