Update: Polar sees outflows as it merges Japan funds
On the lookout for new teams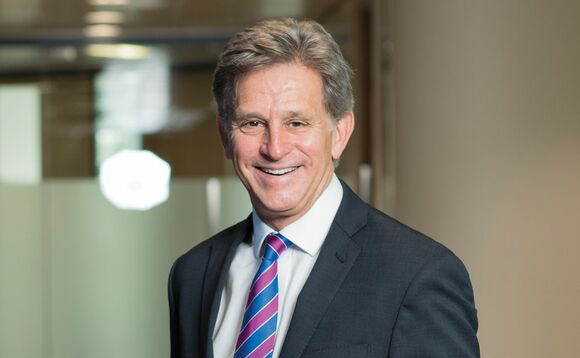 A restructure of its Japanese equity funds and a UK wealth manager taking profits from two of its flagship funds saw Polar Capital report net outflows in the six months to 30 September 2019, despite a 3.6% rise in its assets under management (AUM) to £14.3bn.
Polar closed its 17-year-old Japan fund and merged it with its newer Japan Value fund last month, after almost five years of "constantly underperforming and constant outflow", CEO Gavin Rochussen told Investment Week.
It also reduced its Japan team and closed its Tokyo office, with Gerard Cawley and Chris Smith set to run the newly merged strategy.
Polar Capital appoints CIO from JOHCM
Rochussen explained the strategy had been "very successful" from inception in 2001 until around 2015, when it "peaked both in terms of performance and AUM". Since, "it's really been a challenge", with Rochussen adding: "We didn't think it was in our clients' best interest to keep it going, [so] I decided to bring it to a head.
"It really was a proactive thing we decided to do because we just could not see that one particular fund recovering in the foreseeable future."
In the run-up to and during the merger, the funds saw outflows of £399m, weighing on Polar's half-yearly results but less than Rochussen expected.
Elsewhere, one longstanding UK wealth manager decided to take some risk off the table by taking profits from its holdings in Polar's Global Technology and Healthcare Opportunities funds during the period.
As a result of both of these factors - and despite its other funds seeing inflows - Polar saw net outflows of £448m during the period. That, though, was offset by "market uplift and fund performance", which lifted Polar's AUM by £500m.
Polar looking to add new teams
Rochussen added Polar was in "fairly advanced talks" to add to its ever-growing fund range, which has been boosted with the addition of its Global Absolute Return, China Stars, Asian Stars and Emerging Markets Stars funds in the past 18 months.
Rochussen continued: "Absolutely core is increasing our capacity, looking for new, talented teams in complimentary areas and that search continues.
"It's not easy to get good quality teams. We absolutely focus on quality, long-term track record and culture and we are not just going to bring teams in for the sake of bringing teams in, [but] I would be disappointed if within the next six to nine months we don't have more teams arriving."
Core operating profit, excluding performance fees, was down slightly on the same period last year to £21.3m, with pre-tax profit down almost 9% to £24.9m.
Back to Top